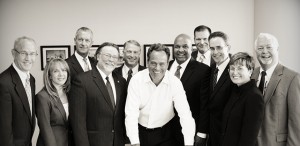 Early in my career as a mediator, I believed that participants in mediation were motivated by money. The defendant wanted to settle for as little as possible, and the plaintiff wanted to get as much as he could. Certainly lawsuits involved emotional issues, primarily for plaintiffs. However, if the defendant offered enough money, the emotional issues vanished or were at least greatly minimized.
As mediator, my role was to create uncertainty on both sides. Juries are unpredictable. They may award more than the defendant wants to pay and less than the plaintiff is willing to accept. Better to compromise at mediation than to receive a disappointing verdict. While this strategy was often successful in assisting parties to settle their disputes, it failed to offer many participants what they really needed: the opportunity to be heard.
Before court dockets became clogged and litigation became too expensive, parties were heard at trial. Jury trials were a cost-effective way to resolve disputes. Trials not only resulted in closure but allowed parties to have their say. The purpose of this book is to demonstrate that mediation has become a superior method for allowing parties to present their claims and reach closure. Mediation has become A New Day in Court.