Christopher Annunziata, Esq.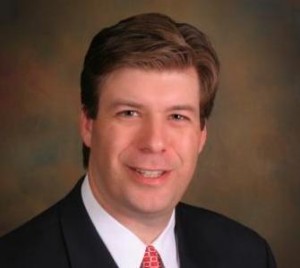 Since opening his mediation practice in 2007, Team Murphey Mediator Christopher Annunziata has proven himself to be one of the most effective and dedicated mediators in the Atlanta area, having mediated and settled countless personal injury, commercial and family law disputes.
Like many of Miles Mediation's attorney-clients, Chris cut his teeth handling a wide range of insurance defense claims, first at the former firm of Chambers, Mabry, McClelland, and Brooks, and later in-house at Safeco Insurance. Over the years Chris had the chance to work on and try cases ranging from typical fender-benders to fallen tree claims to professional malpractice suits. He was also fortunate enough to obtain two favorable opinions from the Georgia Court of Appeals.1
Chris later opened a general solo practice where he worked on plaintiffs' cases, commercial litigation claims and various business matters before being offered the opportunity to join Lord Bissell and Brook. Chris worked on many unique matters for Lloyd's of London insurers; however, he was most proud of successfully resolving over 100 property and casualty claims worth more than $120,000,000 arising out of Hurricanes Ivan and Katrina. Not a single case resulted in first-party litigation against his client.
This experience helped Chris realize that his knowledge of risk analysis and talent for developing creative settlement options were better suited to helping parties resolve cases through mediation. After paying his dues as an itinerant independent mediator for seven years, much like John Miles once did, Chris joined Miles Mediation and Team Murphey in March 2014.
In addition to Chris's extensive mediation experience, Fulton County Superior Court Judge T. Jackson Bedford appointed Chris to act as Special Master in a complex lawsuit involving  nearly $400,000 in invoices from a single healthcare provider which the Georgia Department of Community Health (PeachCare) claimed were duplicates and potentially fraudulent. Judge Bedford empowered Chris to review the invoices, hold hearings and interview witnesses, and ultimately to issue the findings of fact and conclusions of law on which the Court based final judgment.
Chris is a member of the Georgia Chapter of the National Academy of Distinguished Neutrals, the nation's premier association of mediation professionals, and also holds an AV-Preeminent Peer Review Rating from Martindale-Hubbell.
When Chris is not busy helping parties settle their disputes, he and his wife, Melissa, are both avid cyclists, riding the backroads and by-ways of Georgia and racing at the Dick Lane Velodrome. Chris also enjoys playing golf and cooking and may share a recipe or two on our blog. Chris and Melissa live in West Midtown with their Wheaten Terrier, Belen, and are members of Northside United Methodist Church.
1 Battersby v. Boyer, 526 S.E.2d 159, 241 Ga. App. 115 (Ga. App., 1999); McNamee v. AJW, 519 S.E.2d 298, 238 Ga. App. 534 (Ga. App., 1999)
Contact Info
Schedule an Appointment