Christopher Annunziata, Esq.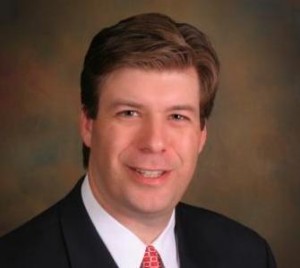 Like many of Miles Mediation's clients, Team Murphey Mediator Chris Annunziata cut his teeth handling a wide range of insurance defense claims, first at the former Chambers, Mabry, McClelland, and Brooks and later at Safeco Insurance. Over the past twenty years Chris has had the chance to litigate hundreds of motor vehicle collisions and premises liability claims. He has twice successfully persuaded the Georgia Court of Appeals to rule in his clients' favor, once in a case involving parental liability for the negligence of their teenage son and again in a case involving a catastrophic ATV wreck. While at the Atlanta office of Lord Bissell and Brook, Chris worked on various first-party and third-party insurance claims, including several wrongful death actions arising out of small-engine and commercial aircraft crashes.
Chris has experience handling plaintiff's claims as well, having settled over fifty claims over the years. When Chris is not mediating, he still represents deserving plaintiffs in personal injury actions. As an avid cyclist, he enjoys taking the cases of fellow cyclists injured due to the negligence of others. In a recent case, he successfully obtained the policy limits for two cyclists who were struck head on by another cyclist on the Silver Comet Trail.
After paying his dues as an independent mediator for several years, Chris joined Miles Mediation and Team Murphey in March 2014 where he has proven himself to be one of the most effective and dedicated mediators on the roster. Clients praise Chris as an effective listener who can quickly analyze claims, assess the risks on both sides and offer creative settlement options. Fulton County Superior Court Judge T. Jackson Bedford trusted Chris to act as Special Master in a complex lawsuit, relying on Chris's findings of fact and conclusions of law when the Court entered final judgment.
Chris is a member of the Georgia Chapter of the National Academy of Distinguished Neutrals, the nation's premier association of mediation professionals, and also holds an AV-Preeminent Peer Review Rating from Martindale-Hubbell.
In addition to being avid cyclists, both Chris and his wife Melissa enjoy cooking, golf and their Wheaten Terrier Belen. They live in West Midtown and are members of Northside United Methodist Church.
Contact Info
Schedule an Appointment