David N. Schaeffer, Esq.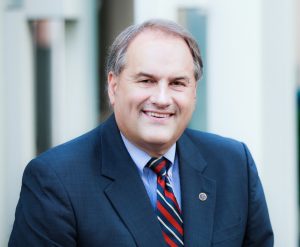 David Schaeffer earned his J.D. Degree from the University of Virginia School of Law in 1981. He graduated magna cum laude from Duke University in 1978. David started his legal career with the Atlanta firm of Kidd & Vaughan, becoming a partner in 1987. David joined the firm of Chilivis, Cochran, Larkins & Bever in January 2011, and currently practices law through his own law firm while serving as a member of David Nutter's mediation team at Miles Mediation.
David served as President of the Atlanta Bar Association in 2009-2010 and Chair of its Litigation Section in 2003-2004. He remains active on the Executive Committee of the Atlanta Bar Foundation. As a successful litigator and appellate advocate, David was a statewide candidate for the Georgia Court of Appeals in 2010, and has been selected on the short lists for several state and federal judicial positions.   As part of his practice, David has served as a mediator, an arbitrator, a special master, and a private judge in numerous cases.
During his thirty-four years as a civil litigator, David has handled a variety of business and personal injury matters for individuals and businesses, both for plaintiffs and defendants. He has tried dozens of jury trials and argued over twenty appeals in state and federal courts. David considers himself especially experienced in business and employment litigation matters involving non-compete and other restrictive covenants, trade secrets, business fraud, breach of fiduciary duty, partnership disputes, and employment discrimination matters; personal injury matters, including wrongful death claims, brain injuries, PTSD, paralysis, as well as soft tissue injuries and MVA injuries.   David also has extensive experience in professional malpractice claims, including medical and nursing malpractice, nursing home neglect/decubitis ulcer cases, and legal and accounting malpractice claims. David has assisted both sides in malpractice matters, having represented St. Joseph's Hospital for 12 years, physicians in "above policy limits" cases, and patients or their families as plaintiffs over the last 20 years.
David is a trained mediator and has participated in hundreds of mediations and arbitrations over his career. He is available to mediate any business litigation, personal injury, medical and professional malpractice actions, and employment discrimination cases.
Contact Info
Schedule an Appointment