Glenn A. Loewenthal, Esq.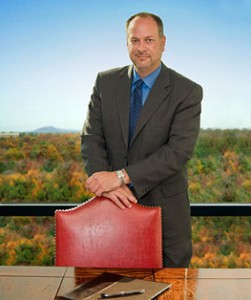 After 22 years in private practice as a trial attorney, the last three also serving as a part time mediator with us, Glenn is now mediating full time with us. Glenn's law practice focused on the areas of medical malpractice, wrongful death, personal injury, and premises liability as well as insurance claims and coverage issues. Glenn has tried over 100 cases in both state and federal court, and he brings extensive trial experience to the mediation table. Not only is Glenn available to mediate the kind of cases listed above, Glenn also has experience in both domestic litigation and business litigation and is available to mediate both domestic and business law cases. Glenn has been recognized as a Super Lawyer and as one of Atlanta's Top Lawyers by Atlanta Magazine.
Glenn earned a B.B.A. from the University of Georgia in 1989 with a degree in risk management and insurance. While at Georgia, Glenn was a sports broadcaster who did play by play for the UGA women's basketball team and men's baseball team. Glenn then went on to earn a law degree from the University of Tulsa, where he graduated with honors in 1992.
Glenn is a past Chairman of the Civil Justice Political Action Committee. The Civil Justice PAC works with the Georgia Legislature to ensure that the courts of the State of Georgia remain open to all litigants and that the constitutional right to jury trial is preserved.
In addition to his law and mediation practice, Glenn frequently speaks at seminars on various litigation and mediation subjects, and was the co-Chair of the Auto Torts Seminar from 2005 – 2012. Glenn lives in northwest Atlanta, where he is an avid golfer and tennis player.
Contact Info
Schedule an Appointment