Joseph M. Murphey, Esq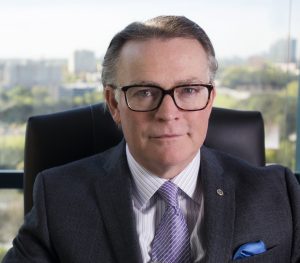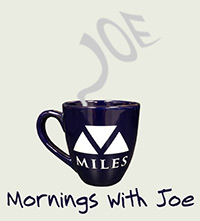 Because his calender fills up quickly Joe is making himself available weekdays between 8 a m and 10 a m — even on days when he has a mediation beginning at 10 a m. Call today to reserve your morning with Joe!
A graduate of the University of South Carolina (1986 – Phi Beta Kappa, magna cum laude) and the Emory University Law School (1989 – Mock Trial Team), Joe practiced for nearly 20 years with the Atlanta firm of Crim & Bassler, LLP. He was a partner with the firm from 1994 until 2007. In August of 2007, Joe formed Murphey's Law Firm, LLC. Though he still enjoys appearing for clients in the role of attorney, he derives much personal and professional satisfaction through his work as a mediator. Joe has recently been nominated by his peers to join the Georgia Academy of Mediators and Arbitrators, an association recognizing the top 5% neutral attorneys in the state with substantial experience in the resolution of civil/commercial disputes, He has also been honored as a Georgia Super Lawyer and is AV rated, the highest rating possible for ability and ethics, by Martindale Hubbell.
In 2016, Joe was named an "ADR Champion Trailblazer" by the National Law Journal. He was the only mediator in Georgia to receive this prestigious distinction.
Joe litigates all manner of tort, insurance and business related issues including automobile/truck liability, premises liability, products liability, commercial general liability, construction defects and insurance coverage disputes. He also devotes a significant portion of his practice to contract litigation, as well as plaintiff's personal injury. As a neutral, Joe has mediated hundreds of cases, with a success rate of well over 80%. Joe frequently lectures and teaches at Continuing Legal Education seminars presented to attorneys and mediators, and has written extensively in the area of trial techniques, litigation and Alternative Dispute Resolution. Additionally, he has, since 1997, been an adjunct faculty member of the Emory University Law School Trial Techniques program, where courtroom skills and strategies are taught to second year law students. Joe has served as an evaluator and instructor for the Georgia High School Mock Trial program and serves as a judge/evaluator for the William Daniel Mock Trial Competition held annually in Atlanta and attended by law students from all areas of the country. Recently, Joe has been selected to present for nationally broadcast "webinars" on the topics of Techniques for Preparing for Mediation and Effective Presentation of Your Case at Mediation.
Joe, in addition to his professional pursuits, devotes much of his personal time to community service. In addition to serving as Scoutmaster of Troop 797 in Marietta, he is a member of the Rotary Club of East Cobb, where he serves as Director of Community Service Projects. He is a volunteer for Project Aids Awareness, delivering a vital and potentially life-saving message to area teens. Joe also mentors students at Brumby Elementary School who face cultural and language challenges, and he spearheads several annual food drives for the Center for Family Resources, a local non-prof with the mission statement, "A hand up, not just a hand out."
Contact Info
Schedule an Appointment