Kay D. Thompson, Esq.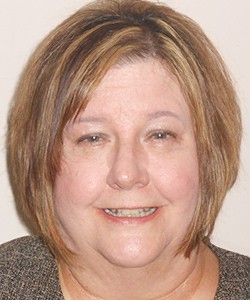 I graduated from Mercer University with a triple major in biology, political science and history.  Before and during law school, which I  attended at Mercer University's Walter F. George School of Law, I worked as a medical technologist/certified laboratory technician at the Medical Center of Central Georgia for eleven years.  I graduated from law school in 1985 in the top one-third of my class and immediately began practicing in Columbus, Georgia with the law firm of Page, Scrantom, Harris & Chapman, P.C. (now known as Page, Scrantom, Sprouse, Tucker & Ford, P.C.)  I practiced with this firm for six and one-half years, making partner after three years.  My practice concentrated in personal injury, both plaintiff and defense, medical malpractice defense, subrogation and insurance coverage.  I withdrew from the firm in January of 1992 in order to move closer to family, as my husband and I now had two young children.
We then moved to McDonough, Georgia, where I practiced for two and one-half years with the law firm of Smith, Welch, Studdard & Brittain (now known as Smith, Welch, Webb & White, LLC).  My practice was a very general practice, consisting of personal injury – both plaintiff and defense, domestic, contract disputes, some worker's compensation – both claimant and defense, and some criminal defense.
In June of 1994, I joined the Atlanta staff counsel office for State Farm Mutual Automobile Insurance Company – Sharon W. Ware & Associates.  I represented State Farm insureds in automobile and premises liability cases as well as property damage cases.  I also represented State Farm in insurance coverage disputes and in fraud and arson investigations.  After twenty-one years at Sharon W. Ware & Associates, I retired in order to mediate disputes.
In the thirty years in which I practiced law, I tried well over 150 cases in all levels of the state court system.  I have argued cases in the Georgia Court of Appeals and the Supreme Court of Georgia.
In past years, I coached a mock trial team at Union Grove High School in Henry County for three years.  I am active in my church and do volunteer work through it.  I have been married for thirty-one years and have two adult children.  In my spare time, I enjoy spending time with family and friends.  I am also an avid reader and enjoy doing needlework of all types.
Contact Info
Schedule an Appointment