Lawson Thompson, III, CPCU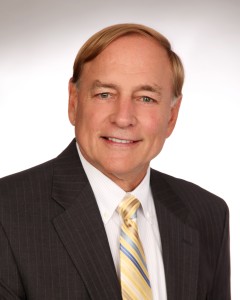 After graduating from Georgia and attending UGA Law School, Lawson entered the Insurance industry in 1975.  He progressed in increasingly responsible positions with Safeco, Integon and New South Insurance, where he became Vice President of Operations in 1981.  In that position he had policy limits settlement authority over several books of business and in the next six years supervised the handling and payment of over 30,000 claims.  He was also responsible for placing reinsurance, which provided unusual perspective as to how the process of settling large losses – excess of ceding retention – operated, and its effect on the various parties.
Lawson formed his own adjusting firm in 1988 and has since handled approximately 7,000 losses for such prominent companies as Chubb, USLIC, Nationwide, Scottsdale and AIG.  He earned his CPCU designation in 1995 and was named Chairman's Award winner in 2004 by Frontier Adjusters of America.
The ADR process was recognized early on as a time and money saving device for all parties in the claims environment.  Lawson was hired as an expert witness and consultant in the 1987 case, Fire and Casualty Co. of Connecticut v. Old Republic Insurance Co., a reinsurance dispute involving a $40,000,000 treaty.  In assisting the client to a favorable outcome, Lawson was deeply impressed at the informal nature of the proceedings and the reduction of litigation expense for both parties.  He resolved to recommend ADR to clients whenever possible.
As of 2014, Lawson has attended over 200 mediations as representative of litigants, (plaintiff and defendant), as an employee of named parties, and as an observer.  With broad experience in litigation, having attended over 50 trials, he possesses a complete grasp of the procedural issues and pitfalls which the ADR process can eliminate.  Having the heavy GL background required of a senior IA, Lawson speaks the language of the claims executive and when authority is requested it is rarely denied.  That may be his greatest strength as a mediator.
Contact Info
Schedule an Appointment