Wayne C. Wilson, Esq.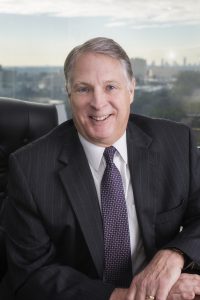 Wayne is a professional Member of the State Bar of Georgia in Dispute Resolution, a certified Georgia neutral with the Georgia Office of Dispute Resolution, member of the Georgia Academy of Mediators and Arbitrators, an association recognizing the top 5% neutral attorneys in the state with substantial experience in the resolution of civil/commercial disputes. Wayne Wilson has over twenty-five years of experience as a trial lawyer handling Civil Litigation matters. He has represented commercial entities and individuals in litigated cases state-wide. He has successfully tried cases as lead counsel and/or sole counsel in Fulton, DeKalb, Cobb, Gwinnett, Cherokee, Lumpkin, Muscogee, Hall, Forsyth, Douglas, Fayette, Clayton, Walker, Coweta, Bibb and other counties, as well as the Georgia Court of Appeals, Georgia Supreme Court and Federal Court.
Mr. Wilson is a State Certified Neutral and has been mediating/arbitrating cases in Georgia for over ten years. He has successfully mediated/arbitrated hundreds of cases involving a broad range of civil matters including: Personal Injury/Wrongful Death claims; Property Claims; Construction; Landlord-Tenant; Premises Liability(restaurants/shopping malls/hotels/motels); Subrogation/Indemnification; Insurance – Property/Casualty (Commercial Lines/Personal Lines); Business Disputes; Transportation; Product Liability/Adulterated Products; Real Estate – Property Mgt.; Vehicular Accidents (incl. UM claims, automobile, motorcycle, trucking accidents); Insurance Coverage Issues; Contract disputes.
Wayne is a strong believer in alternative dispute resolution and feels that mediation/arbitration provides parties the opportunity to resolve cases in a timely and cost-efficient manner.
Contact Info
Schedule an Appointment