Jennifer Grippa, Esq. Joins Miles Mediation
Thu, Jun 23rd, 2016 | by Miles Mediation and Arbitration | Mediation Events | Social Share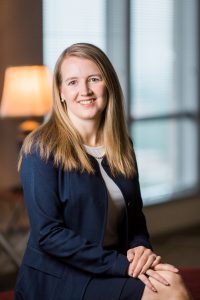 ATLANTA, GA., June 23, 2016:  Miles welcomes Jennifer Grippa, Esq. to our panel as a member of Team Forsling. Jennifer will lead Miles Mediation's construction mediation practice.
Jennifer is a litigation partner with Miller & Martin and concentrates her practice in the areas of complex commercial litigation, including business, financial services, commercial real estate and construction. She leads the Environmental Law Practice Group, the Construction Practice Group, and she is LEED AP BD+C accredited (Leadership in Energy and Environmental Design® Accredited Professional with a specialty in Building Design and Construction).
"We are thrilled that Jennifer has decided to join Miles. For those who specialize in construction law Jennifer needs no introduction. She's a talented and experienced litigator who will make a great mediator. She is an excellent addition to Team Forsling," said Founder of Miles Mediation, John Miles.
Team Leader Susan Forsling added, "Jennifer brings a highly specialized expertise to Miles and elevates our team philosophy of being "credible and committed" to a whole new level. Jennifer is a top choice for the construction law segment and is uniquely skilled to resolve disputes at a high level."
Jennifer has been recognized as a Georgia Super Lawyer Rising Star in construction since 2010. She's also been recognized in Atlanta magazine as one of "The Top Women Attorneys in Georgia."
She received her Juris Doctorate cum laude from Syracuse University College of Law in 2001 and her Bachelor of Arts degree in 1998 from State University of New York at Geneseo.  She is the author of "A Practical Guide to Implementing ADR in the Construction Industry: Ideas and Strategies that Get Results," Construction Dispute Resolution, Thompson Reuters Westlaw, 2013 ed.
To book Jennifer for your next mediation, click here.
http://milesmediation.com/wp-content/uploads/2016/06/Miles_Jennifer-CORRECT-2.pdf