Mediate Your Case in Athens
Tue, Oct 17th, 2017 | by Miles Mediation and Arbitration | Mediation Events | Social Share
by Burke Johnson, Esq.
When I was growing up in rural Madison County, going to Atlanta was a big deal. We would plan long in advance, and I even remember that my father would typically take the car in for an oil change and service before we headed out on that adventure.
After I finished law school, I lived and worked in Atlanta for several years. In 2001, I moved back home to Madison County. I continued working in Atlanta, and the commute became somewhat routine but increasingly difficult. As metro Atlanta expanded outward, well into Gwinnett County and even into Oconee, Jackson, Barrow and other counties near Athens, the drive became worse and worse.   A typical trip now routinely takes two hours each way during the morning and evening commute.
I have learned to "grin and bear" the commute. For most residents of northeast Georgia, however, the prospect of driving into Atlanta is often quite daunting. I'm proud Miles can now offer our clients an alternative: mediation services in Athens and all surrounding areas for clients who prefer to remain in the northeastern part of Georgia. We have a wonderful facility to accommodate multi-party cases and will soon open an additional space in Athens.
For more information or to schedule a mediation in the Athens area, please call our office at 678-320-9118.
---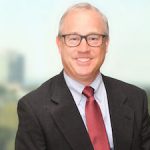 Burke Johnson, Esq. is a mediator with Miles Mediation in Atlanta.  He has over 30 years of experience handling cases of all complexities and sizes, including  automobile; motorcycle and trucking wrecks; premises liability actions (including cases involving claims of negligent security); product liability claims; construction defect claims; commercial general liability claims; professional liability claims; insurance coverage matters; life, health and disability insurance claims; ERISA benefit claims; business and commercial disputes; elder care and adult guardianships; probate and estate litigation; and family law matters.  
To learn more about Burke or to schedule a mediation, please call 678-320-9118 or visit his online calendar.