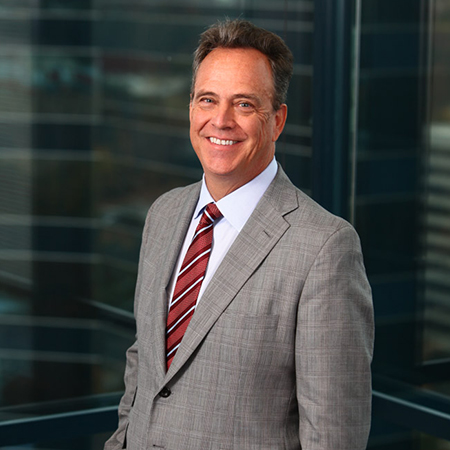 John Miles
Chief Executive Officer
In 2000, having spent a decade in the courtroom, John Miles found litigation often too expensive and time-consuming for the best interests of clients. To provide a better way to resolve disputes, he formed Miles Mediation & Arbitration Services, LLC in 2000. Today with offices in Atlanta, Savannah, Charlotte, Nashville, Jacksonville, and Tampa, his company offers ADR services to attorneys and corporations nationwide and has been named the best ADR firm in Georgia for the last eight years. 
John Miles has mediated over 2,000  cases in the areas of personal injury, premises liability, insurance, construction, estates, fiduciary, contracts, commercial, business, employment, and subrogation. A frequent speaker at colleges and CLE seminars, he has written extensively on mediation. His book A New Day in Court explores what motivates parties in mediation. Mr. Miles also authored the neutral training manual used at Miles. 
An AV-rated (preeminent) attorney, he is a member of the State Bar of Georgia and is registered neutral with the Georgia Office of Dispute Resolution. Since 2008, he has been a member of the Georgia Academy of Mediators and Arbitrators, a peer-nominated association recognizing the top 5% of mediators in Georgia. 
In 2017, Mr. Miles stopped mediating full-time to become CEO of Miles Mediation & Arbitration. In addition to his executive duties, he mediates high value and complex matters on request. He is in charge of the training and development of Miles neutrals.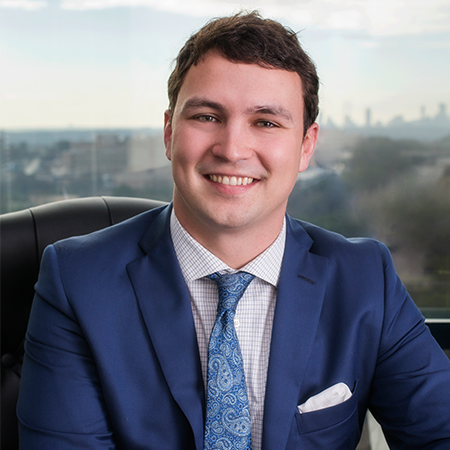 Jake Miles
Chief Financial Officer
John Karl Miles, III. (Jake) has worked at Miles since the firm's inception. Jake has performed nearly every role at the firm, such as, reception, scheduling and billing.
Jake graduated cum laude in 2016 with a Bachelor of Science from Presbyterian College in Clinton, S.C. He majored in Business Management with a concentration in Accounting. In 2017, Jake graduated from the University of South Carolina, where he received his master's in accounting.  Before officially joining Miles, he worked for Grant Thornton in Atlanta. After returning to Miles in 2017, Jake was promoted to COO and CFO. In these roles, he oversees all of the financial and day-to-day operations of the firm.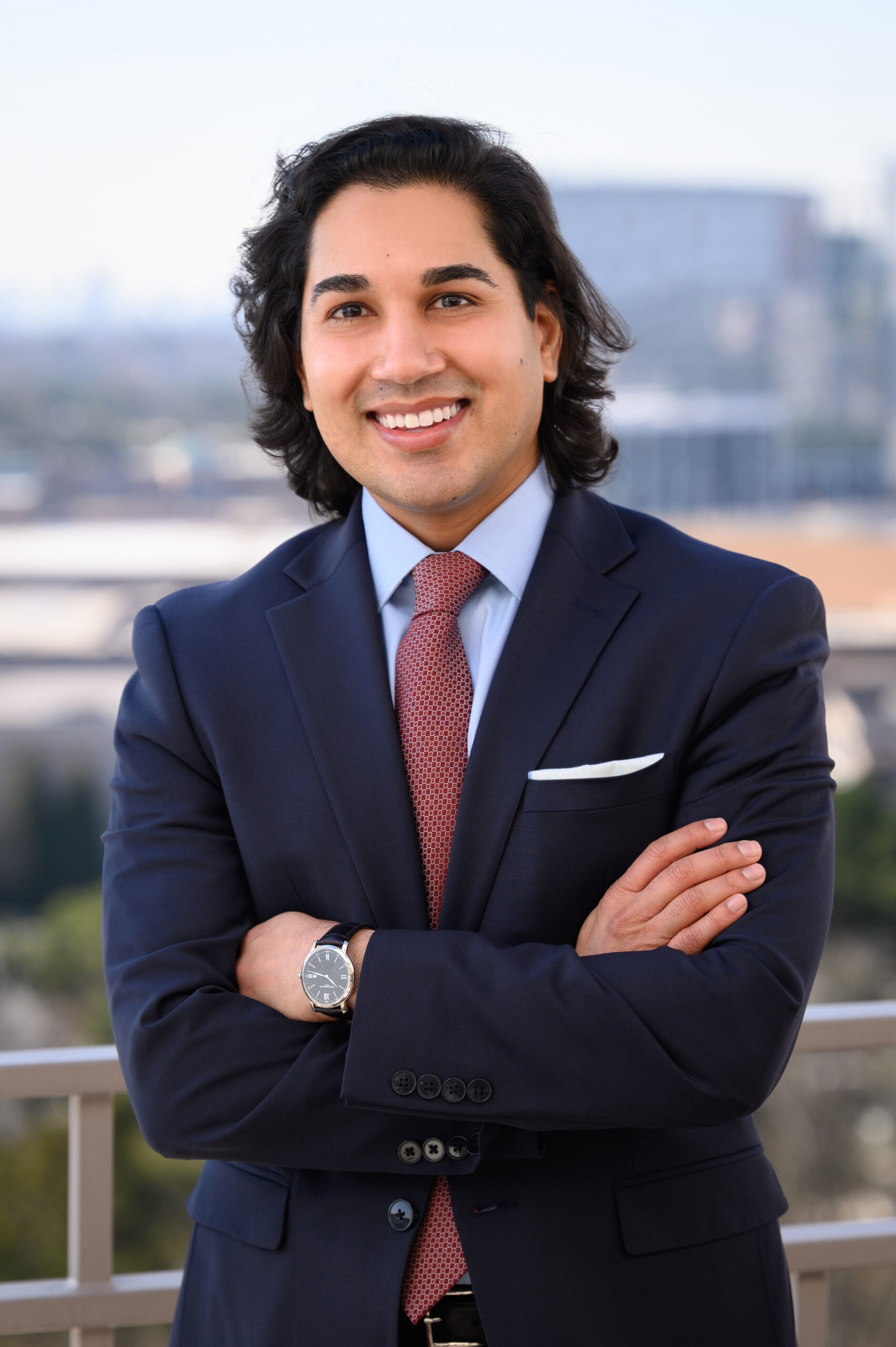 Parag Shah, Esq., MBA
Chief Operating Officer
Parag Y. Shah is an accomplished, successful and well-respected attorney, judge, neutral, and business owner. He has an established record of performing multiple functions in various roles with efficiency and excellence. Parag has been intricately involved in the field of Alternative Dispute Resolution since being registered as a neutral in 2011 by the Georgia Office of Dispute Resolution. Since that time, Parag has served on the Miles panel mediating complex civil and business disputes, arbitrating hospitality and commercial matters, and serving as an appointed  special master by the Fulton County Superior Court. Prior to being named COO, Parag served as the firm's Practice Development Coordinator where he improved and developed operational efficiencies for the neutrals and the organization as a whole. Parag is also the co-founder and co-owner of ADR On-Demand, a virtual dispute resolution scheduling and payment platform (www.ADROnDemand.com). As a result of this diverse skillset, he now sits as the Chief Operating Officer of Miles.
Serving as COO, Parag continuously improves the quality at Miles through critical evaluation of operations and implementation of innovative ideas and new processes as a Lean Six Sigma Green Belt. Using his unique personal and professional experience, Parag has brought Miles's focus to providing excellence for both its neutrals and clients by creating the optimal customer service experience. Parag's ultimate goal is to make Miles a national presence and implement scalable operational models. He directs and oversees multiple departments, formulates policies and manages daily operations necessary for the company's success.
Parag is of Indian descent and grew up in a small town in Arkansas working for the family's hotel business. Parag's drive, compassion, and persistence led him to become an attorney in 2006. Together with his wife, he owned and operated a small boutique law firm in midtown Atlanta. Parag represented executives, businesses and athletes in high profile and complex criminal and civil matters, including the NFL Concussion lawsuit. He also helped to recover millions of dollars in compensation for hundreds of families across the country for losses they suffered. Parag has been honored by the Daily Report, Martindale Hubbell, Super Lawyers Magazine, Georgia Trend Magazine and the Georgia Asian Pacific Bar Association for his exceptional legal talent.
Parag's experience in the legal field encompasses more than being an attorney. Parag served as a Pro Hac Judge to the City of Atlanta Municipal Court and as the 5th District representative for the Council of Municipal Court Judges from 2016 to 2020. He regularly provided legal commentary on CNN and HLN. He has been featured on "Nancy Grace," "Crime and Justice," "Weekend Express," and NPR's "This American Life." In addition, Parag is an adjunct professor at Ohio Northern University Law School where he teaches negotiations, jury selection, depositions and cross-examination. Finally, he is the author of four Georgia reference guides published by MyCLE: The Code Criminal, The Code Civil, The Code Evidence and the Municipal Benchbook.
Parag is an alumni of Choate Rosemary Hall ('99), Rhodes College ('03), Ohio Northern University Pettit College of Law ('06) and Georgia State University Robinson College of Business ('22). He is the recipient of the Norman R. Harbaugh Scholastic Achievement Award which is an annual award presented to the most outstanding management major in the MBA program based on academic achievement, the potential for leadership and service to the university and the community. He is a member of the National Academy of Distinguished Neutrals, the Atlanta Bar Association Dispute Resolution Section, the South Asian Bar Association of Georgia and the Georgia Asian Pacific American Bar Association. Parag is actively involved with a number of local charities including Side by Side, Nicholas House and Raksha.