Mediator Parag Shah Appointed Atlanta Municipal Court Judge
Fri, Dec 16th, 2016 | by Miles Mediation and Arbitration | Mediation Events | Social Share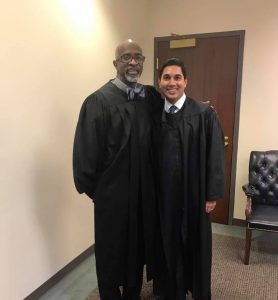 Parag Shah was recently appointed by Mayor Kasim Reed to serve as a judge on the City of Atlanta Municipal Court. His new role is an exciting adjunct to his robust mediation practice at Miles, where he is a valued member of Team Forsling.
Parag is the author of three books: The Code Criminal, The Code Civil and The Code Evidence, all published by the Institute of Continuing Legal Education in Georgia, and he is currently working on a series of "How To" books slated for publication in 2017.
To learn more about Parag, click here.
---
Parag Shah, Esq. is a mediator with Miles Mediation in Atlanta.  He has over 10 years of experience as a personal injury and criminal defense attorney. To schedule a mediation with Parag, please call 678-320-9118 or visit his online calendar.