New Team Leader at Miles Mediation: Daniel C. Cohen, Esq.
Thu, Jul 14th, 2016 | by Miles Mediation and Arbitration | Mediation Events | Social Share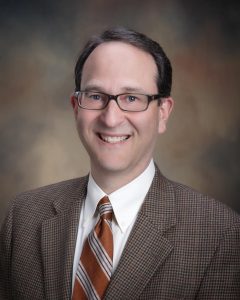 Miles Mediation is pleased to announce that Daniel "Danny" Cohen has been elevated to Team Leader. Danny will continue mediating out of our Savannah office, where he will begin to assemble a team of highly qualified mediators. He will also continue to hear cases in Coastal Georgia, all areas of middle and south Georgia, and the Low country of South Carolina, including Columbia and Charleston.
Danny has made an immediate impact since joining Miles. The volume of his cases are on par with that of our other team leaders, and he has emerged as a true leader in Savannah. When Danny joined Miles last month, he was able to work with Team Leader Susan Forsling as a member of her team. Her guidance enabled him to make a smooth transition to Miles and laid a foundation for him to build "Team Cohen."
"Not since Susan Forsling has a mediator so quickly qualified to become a Team Leader," said John Miles, founder of Miles. "There's a reason Danny has become the most requested mediator on the coast and in middle Georgia. We are fortunate he decided to join the Miles family."
Our "Team Concept" was designed in order to better serve our clients' conflict resolution needs. When a Team Leader is unavailable for a particular case, they will recommend one of their team members—a neutral selected by the Team Leader and vetted as a suitable alternative.
For example, if Team Leader Danny Cohen is unavailable to hear a case, he will have a team in place to make sure his clients' needs are met. For complex civil cases, including medical negligence, clients may book Team Leader Susan Forsling for her scheduled dates in Savannah and Coastal Georgia.
To learn more about how our "Team Concept" benefits you and your alternative dispute resolution needs, check out this video.
Click here to schedule a mediation with Team Leader Danny Cohen or view his availability.
---
About Miles Mediation
Voted the "Best Mediation Company in Georgia" by the Daily Report, Miles is the largest mediation firm in the state, with an experienced panel of neutrals who are leaders in Alternative Dispute Resolution. Known for its commitment to excellence in customer service and mediation/arbitration services, Miles handles all case sizes and types, most notably complex civil cases in areas of personal injury, medical negligence, domestic, commercial/business litigation, trucking, real estate and construction. For more information, call 678-320-9118.