Peggy Roth Joins Miles Mediation & Arbitration's Atlanta Panel
Thu, Aug 31st, 2023 | by Miles Mediation and Arbitration | Press Releases | Social Share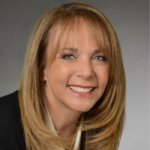 ATLANTA, GA, August 31, 2023  – Miles Mediation & Arbitration, the largest ADR (alternative dispute resolution) provider in the Southeast, is pleased to announce that Peggy Roth has joined its panel in Atlanta.
Peggy Roth is an experienced mediator and arbitrator who specializes in domestic, probate, personal injury, civil, eldercare, and juvenile cases. She has extensive experience in family matters and employment issues, having mediated domestic and EEOC cases for the last 14 years; she also has worked as a panel arbitrator for the Financial Industry Regulatory Authority (FINRA) for the last 10 years.
"I'm honored to be a part of Miles because of its reputation for the highest caliber neutrals and dedication to a high-quality client experience," says Peggy. "I'm excited to expand my mediation practice as part of the Miles family."
Peggy's work as a neutral includes conflict resolution of personal injury and insurance disputes; all domestic matters, including divorce, child support, custody, parenting time, alimony, and separation issues; elder care issues involving adult children and their spouses; probate issues; and employment issues. She is a registered civil and domestic mediator with the Georgia Office of Dispute Resolution.
ABOUT MILES MEDIATION & ARBITRATION
Miles Mediation & Arbitration is shaping the alternative dispute resolution (ADR) industry with our comprehensive professional services model that combines the expertise of our highly skilled, diverse panel of neutral with an unparalleled level of client support to guide and empower parties to fair, timely, and cost-effective resolution regardless of case size, specialization, or complexity. For more information, please call 888-305-3553 or email support@milesadr.com.