Cade Parian Joins Atlanta Panel of Miles Mediation & Arbitration
Tue, Feb 28th, 2023 | by Miles Mediation and Arbitration | Press Releases | Social Share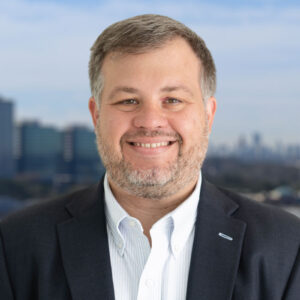 ATLANTA, GA, February 28, 2023 – Miles Mediation & Arbitration, the largest ADR provider in the Southeast, is pleased to announce that Cade Parian has joined its panel in Atlanta.
Cade is an experienced mediator with a robust law practice who has represented both plaintiffs and defendants in automotive personal injury cases, products liability cases, contract disputes, bankruptcy cases, construction cases, real estate cases, and other types of civil litigation. He has litigated and tried hundreds of cases and brings that experience to his work as a mediator.
Cade has worked as a mediator for ADR on Demand since 2022, where he mediated car wreck cases, slip-and-fall cases, and construction disputes. Cade also has experience mediating domestic relations issues, creditor/debtor cases, and complex premises liability matters.
"In my years of practicing law, both as a solo lawyer and while carrying the briefcases for some of the best litigators in America, I have observed the delicate push-and-pull style of different mediators across the country in high-stakes litigation," he says. "I saw that mediation was oftentimes a better way to resolve these cases than beating each other bloody in a courtroom."
He's excited to join Miles. "Miles Mediation & Arbitration is at the forefront of innovation in the ADR space," says Cade. "The customer experience is unparalleled. The quality of the product is second to none. I am honored to work with some of the best mediators and arbitrators in America."
A fourth-generation west Georgian, Cade's roots run deep along the banks of the Chattahoochee River. Cade has an active law practice with offices in both Carroll and Haralson Counties.
ABOUT MILES MEDIATION & ARBITRATION
Miles Mediation & Arbitration is shaping the alternative dispute resolution (ADR) industry with our comprehensive professional services model that combines the expertise of our highly skilled, diverse panel of neutral with an unparalleled level of client support to guide and empower parties to fair, timely, and cost-effective resolution regardless of case size, specialization, or complexity. For more information, please call 888-305-3553 or email support@milesadr.com.