Elizabeth Hoppe Joins Tampa Panel of Miles Mediation & Arbitration
Thu, Jan 19th, 2023 | by Miles Mediation and Arbitration | Press Releases | Social Share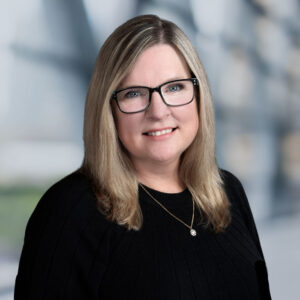 TAMPA, FL, January 10, 2023  – Miles Mediation & Arbitration, the largest ADR provider in the Southeast, is pleased to announce that Elizabeth Hoppe has joined its panel in Tampa. Elizabeth is a Florida Supreme Court Certified Mediator and a family law attorney with 24 years of experience in that field. As a lawyer, she focused exclusively on issues related to family and domestic disputes. She worked in child support enforcement and was the attorney for the Guardian Ad Litem Program at the Tenth Judicial Circuit of Florida before embarking on a career in private practice.
"As a mediator who specializes in family law, I'm excited to join Miles and be part of a well-established ADR firm. I believe the mediation process is an incredibly effective way to facilitate the best outcome for people in conflict in a way that brings everyone, and their respective positions, to the table," says Elizabeth. "Mediation lets the parties play an active role in the process of creating the plan that will determine their future, and I love facilitating that process as a mediator."
An experienced litigator, Elizabeth has been involved in every aspect of domestic relations law including dissolution of marriage, establishment of paternity, and adoption. Her practice was dedicated to assisting parties to navigate the challenges regarding child custody and support, alimony, and distribution of family assets and debts. Her extensive family law experience makes her a highly effective negotiator who can help parties on both sides successfully resolve their issues.
ABOUT MILES MEDIATION & ARBITRATION
Miles Mediation & Arbitration is shaping the alternative dispute resolution (ADR) industry with our comprehensive professional services model that combines the expertise of our highly skilled, diverse panel of neutrals with an unparalleled level of client support to guide and empower parties to fair, timely, and cost-effective resolution regardless of case size, specialization, or complexity. For more information, please call 888-305-3553 or email support@milesadr.com.