Gregory Parent Voted No. 1 Mediator/Arbitrator in Georgia for 3rd Year in a Row
Mon, May 14th, 2018 | by Miles Mediation and Arbitration | Press Releases | Social Share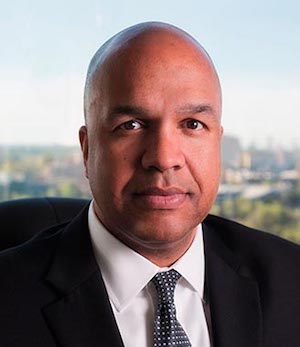 ATLANTA, May 14, 2018– Miles Mediation & Arbitration is pleased to announce that Senior Neutral Gregory Parent, Esq. has once again been voted the No. 1 winner in the Individual Mediator / Arbitrator category in Daily Report's annual Best Of Readers Survey. This is third consecutive year in which Mr. Parent has received top honors. In addition, Miles Mediation & Arbitration was voted the No. 1 "Alternative Dispute Resolution (ADR) Firm" in Daily Report's Best Of Survey for the fifth year in a row. The Daily Report's Best Of Survey is a compilation of Georgia lawyers' selections of the best local or national legal service providers and products.  The Daily Report is the official publication of Georgia's legal community.
"It is always validating to be respected by your peers and it is truly an honor to be recognized for the third straight year," said Parent. 
Mr. Parent is a Senior Neutral at Miles, based in its Atlanta office. He mediates and arbitrates complex, multi-party disputes in areas of wrongful death, medical malpractice, nursing home negligence, construction defect, contract disputes, business dissolution, products liability, premises liability, toxic torts, trucking and automobile liability, and municipal and county liability cases.
"The fact that we have the best neutrals in the state is reflected in this years 'Best Of' voting," said CEO John Miles. "Greg has been named the best neutral for the third consecutive year. I'm very proud to have on him on our panel as one of our lead neutrals. He's a very skilled dispute resolution practitioner who provides tremendous value to our clients."
For more information and to see a list of this year's complete results, click here.
About Miles Mediation & Arbitration
Miles Mediation & Arbitration, headquartered in Atlanta, is an award-winning alternative dispute resolution (ADR) firm. The firm specializes in mediation, arbitration, special master and all forms of dispute management and is known for its exceptional client service and reputation of delivering successful results. The firm handles all case sizes and types, including complex, multi-party disputes in areas of business, finance, construction, medical negligence, personal injury, wrongful death, trucking, real estate, insurance coverage, fiduciary, estate and probate, and premises liability. More information is available at milesmediation.com