Parag Shah and Michael Eshman to Speak at the State Bar of Georgia Conflict Resolution Day
Thu, Oct 12th, 2023 | by Miles Mediation and Arbitration | Events | Social Share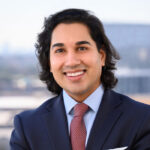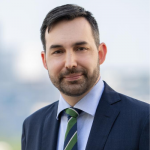 Miles' CEO Parag Shah and neutral Michael Eshman will speak at the State Bar of Georgia Conflict Resolution Day, held virtually on October 19, 2023 from 8:30 AM – 3: 30 PM, hosted by the Dispute Resolution Section.
Parag Shah will participate in the panel discussion, "Data Analytics of Mediation," along with panelists Ken Kendrick, Henning; Gail Tusan, JAMS; and Nigel Wright, NAM. The session will take place at 9:00 AM.
Michael Eshman will present during the session "Addressing Language Barriers in Mediation," along with Doug Witten from BAY Mediation & Arbitration from 2:30 – 3:30 PM.
Other topics at the event include: "Mediation: The New Way to Litigate"; "Implicit Bias in Mediation"; and "The Psychology of Mediations".
ABOUT MILES MEDIATION & ARBITRATION
Miles Mediation & Arbitration, headquartered in Atlanta, is an award-winning alternative dispute resolution (ADR) firm. The firm specializes in mediation, arbitration, special master and all forms of dispute management and is known for its exceptional client service and reputation of delivering successful results. The firm handles all case sizes and types, including complex, multi-party disputes in areas of business, finance, construction, medical negligence, personal injury, wrongful death, trucking, real estate, insurance coverage, fiduciary, estate and probate, and premises liability. For more information, please call 888-305-3553.