The Art of Helping Families: Spotlight on Elizabeth Hoppe
Thu, Feb 2nd, 2023 | by Miles Mediation and Arbitration | Get to Know our Neutrals | Social Share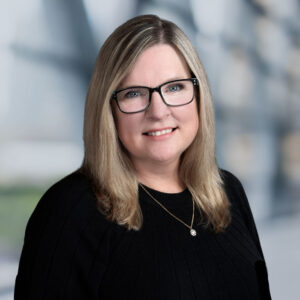 Elizabeth Hoppe is a woman of many interests ranging from art to stand-up comedy. She spent her legal career specializing in family law and is now taking the next step, mediating family law cases fulltime.
Elizabeth has always been drawn to family law, working for a children's advocacy program as a law clerk when she was a second-year and third-year law student. "I was able to help people not only with divorces but the other parts of the system, and I loved that," she says.
Elizabeth graduated from Florida State University Law School with honors; her first job out of law school was working in the child support enforcement department at the state's attorney's office at the Tenth Circuit of Florida. She also worked as a guardian ad litem (GAL), including serving as the attorney for the Tenth Circuit's GAL program, before launching a career in private practice, specializing in family law cases.
She's closing her law practice to focus on mediating fulltime. "I've always practiced family law, and I've done a thousand mediations as an advocate," she says. "When I went through the training, I felt a real affinity to it … I prefer to be in the middle of it rather than advocating for either side."
Family law cases are particularly well-suited to mediation, she says. "Who better to determine a plan that will work than the family members who can decide it for themselves, rather than having someone else craft what they think is the best plan for the family?" says Elizabeth. "I've done maybe 200 mediations, and I love that idea that I can have that kind of impact — to steer them into the idea that they can craft their destination and come up with their own plan."
Art, Law, and Life
Elizabeth received her bachelor's degree from the University of South Florida, majoring in literature before attending grad school in art history. While pursuing her master's degree, she worked at the Tampa Museum of Art. While doing so, however, she decided she needed a "better plan" and left the master's program to attend law school. There she met her husband, Jonn Hoppe, who's now the general counsel for Lakeland Regional Health. They have a daughter, Katherine, who's a sophomore at Auburn — and who's studying art history (with a minor in nonprofit studies) and working in the museum at Auburn.
In her free time, Elizabeth and her husband love traveling and camping as well as seeing live music and standup comedians. She's also been a docent for the Polk Museum of Art, and she and her husband are supporters of the museum.
Elizabeth and her family have lived in Lakeland since 1998. "We've been here since graduating from law school, and this just feels like our natural habitat," she says. "Especially on the family bench and bar, we all know each other, and the family bar is pretty tight."
She's enthusiastic about mediating family cases full-time. "Family law has more impact on people's lives than virtually any other branch, except for criminal," she explains. "It's very important for the litigants to understand that they have the authority and power to design something that works best for their family as opposed to a stranger deciding that." Mediators have that ability and that special rare opportunity to get to know the parties involved, and their children, and what is going to be best for them … my goal as a mediator is to leave families better off than when I found them."
ABOUT MILES MEDIATION & ARBITRATION
Miles Mediation & Arbitration is shaping the alternative dispute resolution (ADR) industry with our comprehensive professional services model that combines the expertise of our highly skilled, diverse panel of neutral with an unparalleled level of client support to guide and empower parties to fair, timely, and cost-effective resolution regardless of case size, specialization, or complexity. For more information, please call 888-305-3553 or email support@milesadr.com.