The Ties That Bind — Like it or Not: A Primer on Homeowners' Associations in Florida
Wed, Apr 5th, 2023 | by Miles Mediation and Arbitration | Article | Social Share
Well-manicured lawns, beautiful entranceways, uniformity of appearance, security cameras, and clutter- free home exteriors are but a few of the many benefits of living in a community controlled by a "homeowners' association (HOA)," as defined by Florida law. It's no wonder that 44.8% of Floridians live in HOA communities. That's an estimated 3.71 million homes. However, sometimes there can be trouble in paradise. Here's a closer look at the answers to some common HOA questions.
What is a community controlled by a homeowners' association?
A community controlled by a homeowners' association, or HOA, as it is commonly referred to, is "the real property that is or will be subject to a declaration of covenants which is recorded in the county where the property is located. The term 'community' includes all real property, including undeveloped parcels, that are or will be the subject of a development-of-regional-impact development order, together with any approved modification thereto." Sec. 720.301(3), Florida Statutes (2022). Sometimes, it is easier to identify an HOA community by what it is not. An HOA community is NOT a condominium community; a cooperative, such as apartments; or a community subject to rules and regulations by virtue of an entity recognized under local law, such a preservation society.
The features of an HOA community are that every HOA member owns land, in fee simple, which is usually a residence, and does not include non-residential parcels and communities primarily intended for other than residential purposes. An HOA community includes common area, defined as "all real property within a community which is owned or leased by an association or dedicated for use or maintenance by the association or its members." Sec. 720.301(2), Florida Statutes (2022). HOAs are composed of members, who are generally defined as parcel owners, including any person obligated by the governing documents to pay an assessment or amenity fee. In the simplest terms, HOAs are associations comprised of the persons who buy homes or lots within the HOA community.
Who's in charge?
While it's common for people to say that they live in an HOA, that's not quite true. They live in an HOA community. The HOA is not the community but rather the association, which by law must be a Florida corporation that is responsible for the operation of a community in which the voting membership is made up of parcel owners, and in which membership is a mandatory condition of parcel ownership. The Association [the statute capitalizes it] is authorized to impose assessments that, if unpaid, may become a lien on the parcel. Sec. 720.301(9), Florida Statutes (2022).
What are the governing documents?
The governing documents are where the rubber hits the road, so to speak. The governing documents are the documents that ensure all the advantages of living in an HOA community, some of which are identified above. The governing documents include the recorded declaration of covenants for an HOA community, and all proper modifications thereto, as well as the articles of incorporation and bylaws of the HOA, and all proper modifications thereto. The governing documents generally provide for:
the rights and obligations of membership in the association;
the requirement that assessments be paid for common expenses;
the association's right to file and enforce a claim of lien if assessments are not timely paid;
restrictions on the use of the common properties; and
restrictions on the use of the parcels.
In addition to the governing documents, an HOA will often adopt rules and regulations. These may cover specific scenarios not addressed in the declaration of covenants and restrictions, or bylaws. The rules and regulations may prohibit or control such things as boats parked in driveways, flags, pets, use of recreational centers, pools, fences, and the like. It is not uncommon for disputes between homeowners and the association to arise under the rules and regulations.
Why is mediation a better way to resolve disputes?
The benefits and privileges of living in an HOA community are many, but the trade-off is the homeowner subjecting him or herself to the authority of the governing documents. Far too often, the prospective homeowner, although provided with the governing documents, does not take the time to carefully review them. Many a homeowner has been surprised when becoming aware of the restrictions imposed upon them only after purchasing a home in a community controlled by an Association.
Enforcement disputes are common — so common in fact that the courts could be inundated with lawsuits over such issues as minor as the style of a fence, placement of security cameras, and yard maintenance. Such HOA disputes are so prevalent that the Florida legislature has mandated that the homeowner(s) and association must participate in pre-suit mediation before commencing a lawsuit.
Disputes that are required to go to pre-suit mediation include the use of or changes to the parcel or common areas and other covenant enforcement disputes, disputes regarding amendments to the association's documents, disputes regarding meetings of the board and committees appointed by the board, membership meetings not including election meetings, and access to the official records of the association.
Pre-suit mediation proceedings must be conducted in accordance with the applicable "Florida Rules of Civil Procedure," and such proceedings are privileged and confidential to the same extent as court-ordered mediation. Some disputes are exempt from pre-suit mediation, including the collection of any assessment, fine, or other financial obligation, as well as attorney's fees and costs claimed to be due, or any action to enforce a prior mediation settlement agreement between the parties. See sec. 720.311(2)(a), Florida Statutes (2022).
The mediation process is initiated, and the mediator selected, by a demand and response thereto in the forms contained in sec. 720.311(2)(a), Florida Statutes (2022). Many other details concerning pre-suit mediation of HOA disputes are contained in sec. 720.311, Florida Statutes (2022), and include such items of note as whether a parcel owner, typically a homeowner, or association, may be entitled to recover attorney's fees and costs. For example, refusal to participate in pre-suit mediation constitutes a forfeiture by the refusing party of any entitlement to recover attorney's fees and costs in subsequent litigation relating to the dispute.
The Florida legislature's decision to impose mandatory mediation in HOA disputes is an implied recognition of the fact that 80 to 90 percent of all cases settle in mediation. The court alternative is expensive, stressful, and lengthy. In addition, in a lawsuit, one side will often necessarily win or lose based upon the limitations imposed upon judges in fashioning remedies based upon application of the law to the facts.
In mediation, the parties have much greater latitude in customizing a solution by which all sides can abide. Mediation began in Florida in 1975 and has since woven its way into the law and judicial system as an invaluable tool in resolving disputes. Time has proven, and the Florida legislature has recognized, that when it comes to HOA disputes, mediation is truly a better way!
About John McCorvey, Jr.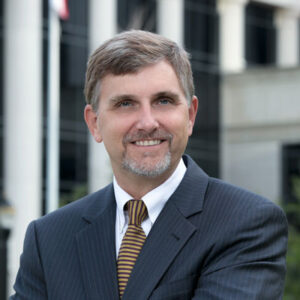 John McCorvey, Jr. is a Florida Supreme Court Certified Circuit Civil Mediator and an accomplished litigation attorney with an extensive background in commercial and real estate litigation, including an emphasis on creditors' rights.