Andy Rowlett Joins Miles Mediation & Arbitration in Nashville
Tue, May 11th, 2021 | by Miles Mediation and Arbitration | Press Releases | Social Share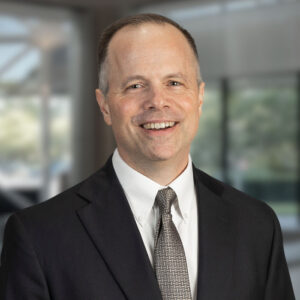 NASHVILLE, May 11, 2021 –  Miles Mediation & Arbitration, the largest ADR provider in the Southeast, is proud to announce the addition of Andy Rowlett to its panel in Nashville. He handles primarily personal injury claims, property losses (subrogation and recovery), insurance coverage matters, and commercial disputes.  Andy has an AV pre-eminent rating from Martindale-Hubbell and is a Tennessee Rule 31 Listed General Civil Mediator. He is a member at the Nashville law firm of Howell & Fisher, PLLC, and is a skilled trial lawyer and mediator known for his responsiveness and persistence.​
"We are thrilled to welcome Andy to our Nashville office." says John Miles, CEO of Miles Mediation & Arbitration. "As our team continues to grow across the southeast, Andy is a fantastic asset to the Nashville panel."
Andy's active trial practice and extensive ADR and jury trial experience provide him with a deep understanding of the challenges and opportunities faced by litigants.  He has seen up close how judges and juries decide cases, so he can help parties assess their cases and resolve their disputes without incurring the expense, risk, and stress of trial or arbitration and possibly even appeal. Andy can draw on his experience as a law clerk to Judge Clifford Sanders of the Tennessee Court of Appeals to arbitrate matters fairly and thoughtfully.
"I joined Miles because it provides unmatched support for its neutrals and customers to facilitate and improve their ADR efforts." Andy says. "Everyone at Miles is deeply committed to ADR and to helping people resolve conflicts. I am excited to be part of a great team of dedicated and excellent professionals."
ABOUT MILES MEDIATION & ARBITRATION
Miles Mediation & Arbitration, headquartered in Atlanta, is an award-winning alternative dispute resolution (ADR) firm. The firm specializes in mediation, arbitration, special master, and all forms of dispute management and is known for its exceptional client service and reputation of delivering successful results. The firm handles all case sizes and types, including complex, multi-party disputes in areas of business, finance, construction, medical negligence, personal injury, wrongful death, trucking, real estate, insurance coverage, fiduciary, estate and probate, and premises liability. For more information, please call 888-305-3553.