Creative Solutions to Multi-Party Mediation
Thu, Jul 7th, 2022 | by Miles Mediation and Arbitration | Education | Social Share
Negotiating a settlement in a case with many defendants can be challenging. Each case includes different personalities and legal issues, making a one-size-fits-all negotiation strategy impossible. Finding a creative, diligent, and credible mediator makes a difference.
Construction cases can be particularly complex given the volume of parties, disputed facts and legal issues, and insurance disputes. I faced a serious challenge recently when mediating a complex case with 35 participants in 10 different breakout rooms. It wasn't the first mediation in the case. The last mediation left a $10M gap between the plaintiff and 9 defendants.  Using the negotiation strategies explained below helped the litigants get to mutual dismissals a few weeks later.
I am sharing these techniques today with the hope that they will help you to resolve multi-party mediations.
First, be creative. Blind offers are a great strategy. I started the mediation getting all parties to agree to blind offers, so no defendant knew what any other defendant was contributing. When a defendant feels a co-defendant is more liable, he is not going to exceed the co-defendant's contribution — even if he has significantly more money to settle the case.
This doesn't just apply among defendants. Sometimes plaintiffs make similar comparisons if they know the contributions of each defendant. Plaintiffs may alter their negotiation decisions because of what they perceive as inequities among the defendants. By keeping the source of the funds confidential until after the settlement agreement is signed, the plaintiff is forced to look at the amount as a whole and disassociate each individual defendant's perceived liability from the settlement total. That keeps the plaintiff focused on the ultimate goal.
Blind offers reduced the gap but didn't settle the case. My next strategy was to seek confidential best and final numbers from each side, to assess overlaps or gaps. That process works if the parties are honest and if they trust the mediator.
Knowing the divide, I implemented double blind offers. The double-blind approach focused each party on their own contribution towards settlement.  Plaintiff's demand was kept confidential and only the gap was disclosed. Individual contributions and the global total remained confidential as the negotiation continued. The focus stayed solely on each party and whether its contribution was fair in exchange for a release from all parties. After I got consensus from all parties, the written settlement was drafted with separate exhibits for each defendant — so in the end only the plaintiff knew what it accepted as a global settlement.
Preparation is also crucial. I like to prepare a binder that includes color-coded sections for each party, their roles, the applicable agreements and key documents in the case. That makes it easier to be familiar with all the legal issues, including the strengths and weaknesses of each party, so I can craft an approach appropriate to that audience.  A color-coded attendance list helps me know who is in each virtual room, including the decision makers. Lastly, keeping a detailed, color coded excel spreadsheet of offers and counteroffers is key while moving among the rooms during the mediation.  Being prepared for your substantive discussions with the parties and being able to quickly and accurately access the information in your files in a multi-party mediation is critical.
Lastly, many of these multi-party cases take perseverance.  I try to follow up with counsel and stay abreast of developments in the case, so I can continue to adapt negotiating strategies. It can make all the difference when it comes to closing gaps and reaching a resolution for all parties.
Originally published by Jacksonville Daily Record. View here.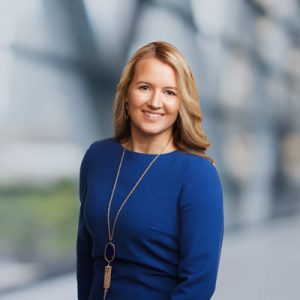 As a former big law partner and practice leader with experience in construction and business litigation spanning various industries, Jennifer Grippa brings a distinctive perspective to the Miles panel.  In addition to having the legal expertise and knowledge of the law, she has a measured, patient, and collaborative communication style that is conducive to resolving conflict. She brings a level of energy and creativity to dispute resolution not often seen among neutrals, and she has a proven track record of success, with a mediation settlement rate of nearly 95%. Jennifer handles a variety of complex disputes including banking, business/commercial, civil rights, construction, contracts, cybersecurity, employment, engineering and construction, environmental, estate/probate/trusts, government, insurance, personal injury/torts, premises liability, product liability, professional liability, real estate, and surety matters.