David Gallo Presents at the AtlAS 12th Annual Conference
Fri, Sep 29th, 2023 | by Miles Mediation and Arbitration | Events | Social Share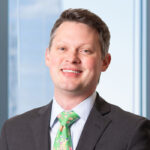 Miles' mediator and arbitrator David Gallo will present at the Atlanta International Arbitration Society (AtlAS) 12th Annual Conference taking place October 2–4 in midtown Atlanta, Georgia. He will facilitate the AtlAS Tertulia Session, "Tertulia Panel 1B – Recent Developments in Arbitration Award Enforcement," along with Brent Clinkscale, independent arbitrator, mediator, and litigation consultant, Greenville, South Carolina; Sebastian Feiler, partner, Bodenheimer, Cologne, Germany; and Carly Miller, partner, Bradley Arant Boult Cummings LLP, Birmingham, Alabama.
The session will take place on Monday, October 2 from 3:40 – 4:50 PM at the office of Kilpatrick Townsend & Stockton LLP, 1100 Peachtree Street NE, Suite 2800, Atlanta, Georgia.
ABOUT MILES MEDIATION & ARBITRATION
Miles Mediation & Arbitration, headquartered in Atlanta, is an award-winning alternative dispute resolution (ADR) firm. The firm specializes in mediation, arbitration, special master and all forms of dispute management and is known for its exceptional client service and reputation of delivering successful results. The firm handles all case sizes and types, including complex, multi-party disputes in areas of business, finance, construction, medical negligence, personal injury, wrongful death, trucking, real estate, insurance coverage, fiduciary, estate and probate, and premises liability. For more information, please call 888-305-3553.