David Gallo Joins Atlanta Panel of Miles Mediation & Arbitration
Wed, Mar 8th, 2023 | by Miles Mediation and Arbitration | Press Releases | Social Share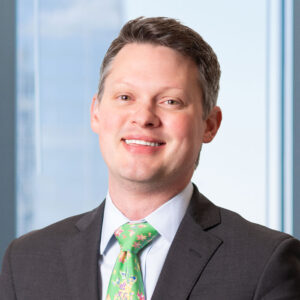 ATLANTA, GA / March 8, 2023  – Miles Mediation & Arbitration, the largest ADR (alternative dispute resolution) provider in the Southeast, is pleased to announce that David Gallo has joined its panel in Atlanta.
David brings nearly a decade of experience in arbitration and mediation to Miles. He is currently a litigator with Krevolin & Horst, LLC in Atlanta, and previously practiced litigation and arbitration at two leading international law firms in New York City, Simpson Thacher & Bartlett LLP, and Fried Frank LLP. David's interest in ADR began during law school, where his clinical, journal, and moot court work were all in the fields of arbitration and mediation.
"I joined Miles because of its commitment to client service and innovation," says David. "I look forward to growing my arbitration and mediation practice in partnership with Miles' outstanding neutrals, leadership, and staff."
As both a litigator and a neutral, David specializes in complex commercial, contract, partnership, LLC, construction, and employment disputes. He believes that effective dispute resolution requires the highest regard for the parties and their interests, and that parties have a right to a neutral who respects their time and resources. That means being responsive, efficient, and transparent, while leading a process that brings finality whenever possible.
ABOUT MILES MEDIATION & ARBITRATION
Miles Mediation & Arbitration is shaping the alternative dispute resolution (ADR) industry with our comprehensive professional services model that combines the expertise of our highly skilled, diverse panel of neutral with an unparalleled level of client support to guide and empower parties to fair, timely, and cost-effective resolution regardless of case size, specialization, or complexity. For more information, please call 888-305-3553 or email support@milesadr.com.