Hon. Jason Harper and Winter Wheeler Present at the 30th Annual ADR Institute
Wed, Nov 8th, 2023 | by Miles Mediation and Arbitration | Events | Social Share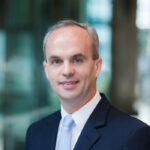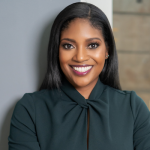 Miles' neutrals Hon. Jason Harper and Winter Wheeler will present at the 30th Annual ADR Institute on Thursday, November 16, 2023. The event is co-sponsored by the Georgia Office of Dispute Resolution and State Bar of Georgia Dispute Resolution Section, and will take place in person at the State Bar of Georgia Conference Center in Atlanta and via livestream from 8:30 AM – 4:30 PM. The institute is approved for 6 hours of continuing education for registered neutrals, and it is expected to be approved by the State Bar of Georgia for 6 continuing legal education hours, including ethics, trial, and professionalism credit.
Winter will present during the session Managing the Unmanageable: Dealing with Difficult Participants from 8:45 AM – 9:45 AM. Winter's session will dive into strategies for building trust and rapport with a difficult participant in order to move the ball forward.
Jason will present during the session Roadmap for Personal Injury Mediation from 2:15 PM – 3:15 PM. During this session, Jason will unveil a roadmap for navigating personal injury cases, utilizing audience experiences to tailor the journey in-real-time. Jason's session will not be live-streamed, but a recording will be made available to all in December 2023.
Miles is a proud sponsor of the 30th ADR Institute, and will have an exhibitor booth at the conference center on the day of the event. Be sure to stop by and see us!
ABOUT MILES MEDIATION & ARBITRATION
Miles Mediation & Arbitration, headquartered in Atlanta, is an award-winning alternative dispute resolution (ADR) firm. The firm specializes in mediation, arbitration, special master and all forms of dispute management and is known for its exceptional client service and reputation of delivering successful results. The firm handles all case sizes and types, including complex, multi-party disputes in areas of business, finance, construction, medical negligence, personal injury, wrongful death, trucking, real estate, insurance coverage, fiduciary, estate and probate, and premises liability. For more information, please call 888-305-3553.