Judge Larry Mims Joins Atlanta Panel of Miles Mediation & Arbitration
Thu, Mar 16th, 2023 | by Miles Mediation and Arbitration | Press Releases | Social Share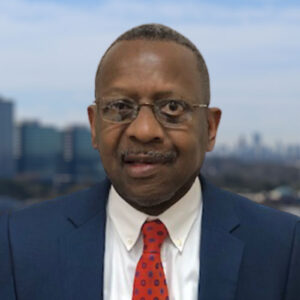 ATLANTA, GA, March 16, 2023  – Miles Mediation & Arbitration, the largest ADR (alternative dispute resolution) provider in the Southeast, is pleased to announce that Judge Larry Mims has joined its panel in Atlanta.
Larry is a mediator and arbitrator specializing in personal injury, premises liability, domestic relations, commercial contracts, trusts, estate, and probate cases. Before joining Miles, he ran a private mediation practice for nine years, and has mediated cases involving personal injury, premises liability, family law, commercial contracts, and probate issues.  He also arbitrates commercial contracts and employment cases.
Larry was appointed as a senior judge by Governor Brian Kemp in March 2022; he served as a state court judge in Tift County from August 2000 until December 2014, presiding over misdemeanor criminal cases and general and complex civil cases. He ran a private law practice for 20 years before that, focusing his practice on criminal law, family law, civil rights litigation, personal injury, and bankruptcy.
"Miles Mediation has established itself as one of the leading providers of ADR services in the Southeast," says Larry. "I am honored to work with such a distinguished panel of neutrals that are so knowledgeable and highly respected for their ability to resolve disputes. I look forward to being a part of this amazing team and expanding its reach to Middle and South Georgia."
ABOUT MILES MEDIATION & ARBITRATION
Miles Mediation & Arbitration is shaping the alternative dispute resolution (ADR) industry with our comprehensive professional services model that combines the expertise of our highly skilled, diverse panel of neutral with an unparalleled level of client support to guide and empower parties to fair, timely, and cost-effective resolution regardless of case size, specialization, or complexity. For more information, please call 888-305-3553 or email support@milesadr.com.