Designing Efficient Discovery Processes in Arbitration
Wed, May 31st, 2023 | by Miles Mediation and Arbitration | Article | Social Share
In almost every brief submitted to a court by a party seeking to enforce an arbitration agreement, you will find a reference to this country's "pro-arbitration" policy. It is true that the United States— through the Federal Arbitration Act and state arbitration laws — has adopted "pro-arbitration" policies. But the U.S. Supreme Court recently clarified that a "pro-arbitration" policy "is merely an acknowledgment of the … commitment to overrule the judiciary's longstanding refusal to enforce agreements to arbitrate."  Morgan v. Sundance, Inc., 142 S. Ct. 1708, 1713 (2022). The goal of U.S. arbitration law, therefore, is to "to place such agreements upon the same footing as other contracts." Id.
In other words, despite many litigants' insistence to the contrary, arbitration agreements are not more enforceable than other types of agreements and courts should not go out of their way to enforce dubious arbitration agreements.
There is another arbitration myth that needs to be busted: the myth that cost-effective discovery in arbitration always means less discovery. Far too often in arbitration, a party opposing certain discovery will reference what it asserts is a central promise of arbitration: limited discovery. But efficient, cost-effective discovery in arbitration is first and foremost about efficient, cost-effective processes, not about reducing discovery for the sake of reducing discovery. The good news is that an efficient arbitration discovery process will almost always have the effect of reducing the amount of discovery, and the amount of time and money spent on discovery as well.
Strategies for Efficient Discovery Processes in Arbitration
An efficient discovery process may look different in different arbitrations. However, efficient discovery in arbitration often includes strategies like the following:
The arbitrator should ask the parties, early and often, "What discovery do you believe you need and why?" and "What objections do you have to the other side's discovery requests and why?" When the arbitrator understands the "why," he or she can better separate legitimate gathering of evidence from tactics of delay and attrition.
The arbitrator should require that discovery disputes be brought immediately to the arbitrator's attention. While it is generally preferable for the parties work out disputes on their own, delay and gamesmanship are too often involved in the process of reaching a true "impasse." Getting the arbitrator involved early in a discovery dispute does not preclude the parties from reaching a mutually agreeable resolution but it can keep the parties honest and allow the arbitrator to add value along the way.
Resolutions of discovery disputes should turn on the facts of the case. Parties must be able to articulate how the specific discovery relates to a claim or a defense, why it is not duplicative, why it is narrowly tailored, and why the costs are justified when compared to the amount at stake in the arbitration. These issues should be discussed on the phone or in email, whenever possible, rather than in formal briefing.
Something productive should always be happening. For example, if a party knows that all documents responsive to the other party's document requests have been lost, destroyed, or otherwise do not exist, that should be communicated promptly after receipt of the discovery requests, not at the end of the discovery response period. There is no reason for the requesting party to wait 30 or 45 days when the producing party knows that no documents are forthcoming. If parties are not busy gathering documents, because no documents exist, then the parties can and should move on to the next phase of the case, and the arbitrator can draw whatever inferences are appropriate about the missing documents.
Typically, parties will wait until all written discovery is exchanged before taking depositions, and this often makes sense. But there may be cases in which the parties know they only need certain documents or interrogatory responses to depose some or all the witnesses. Those categories can be prioritized, so that depositions can get under way.
What each of these strategies have in common is a consistent, open line of communication between the arbitrator and the parties.
Efficient Discovery in Arbitration: A Hypothetical Example
Let's look at a hypothetical example of how to conduct efficient discovery in arbitration. There is an arbitration involving an alleged breach of a limited liability company (LLC) agreement. The claimant claims that respondent pocketed a series of unauthorized distributions from the company over the course of ten years. The respondent disagrees, arguing that claimant was aware of each and every distribution because respondent notified claimant at their monthly members meetings in advance of each withdrawal. Now let's say that claimant has had sole responsibility for taking and archiving the minutes of the monthly members' meeting. The respondent requests those minutes in discovery because she is confident that the minutes will reflect that the claimant approved the distributions.
There is certainly a burden involved in the claimant having to locate and produce hundreds of documents spanning a decade. But those meeting minutes are a discrete category of documents that are central to the respondent's defense and could be dispositive. The arbitrator should not hesitate to compel discovery of the minutes, notwithstanding any argument by the claimant that arbitration is supposed to involve limited discovery. And there should be a conversation on the front end regarding where and how the meeting minutes are stored, so that an appropriate deadline to produce can be set. If all the meeting minutes are sitting, neatly labeled, in a single computer folder, then the claimant does not need 45 days to produce them.
Let's also say that the claimant in this arbitration requests all the respondent's emails relating to the company for the same ten-year period, on the theory that the respondent might have discussed with others her alleged scheme to take unauthorized distributions. Those emails very likely would be discoverable in court proceedings. But unless the claimant can articulate a good reason why such a broad, speculative category of documents is likely to contain relevant information, the arbitrator should consider denying the request or requiring the claimant to significantly narrow the request. If, later in discovery, specific documents or testimony show that the respondent's emails have critical information, the claimant's request can be revisited. This is the kind of flexibility that is often lacking in discovery in court proceedings.
Party Autonomy Above All
To be clear, parties in arbitration can agree — in their arbitration agreement or in conversation with the arbitrator — to conduct the arbitration on the basis of limited discovery. Parties can adopt a European-style discovery approach, in which they largely are expected to rely on documents already in their possession. When the parties agree to limit the volume of discovery, the arbitrator should not stand in the way. But where the parties do not agree to such an approach, and the applicable arbitration rules do not expressly limit discovery, the arbitrator should focus on efficient discovery processes.
In sum, arbitrators should work with the parties to craft discovery solutions based on the facts of the case, not based on vague maxims about parties' rights to expansive or limited discovery. It is neither efficient nor cost-effective to allow parties in arbitration to advance Federal Rule 26-style arguments about a party's right to discovery anything that might be relevant.
At the same time, it is neither fair nor principled to deny important discovery in service of the platitude that discovery in arbitration should be limited. Whether due to factual complexity, the amount in controversy, or some other peculiarity of the case, some cases call for more discovery. Many case, thankfully, call for less.
About R. David Gallo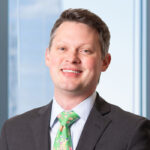 R. David Gallo brings nearly decade of experience to his practice as an arbitrator and mediator. David is a litigator with Krevolin & Horst, LLC in Atlanta. Before David and his family moved south in 2020, he practiced litigation and arbitration at two leading international law firms in New York City, Simpson Thacher & Bartlett LLP and Fried Frank LLP. As both a litigator and a neutral, David specializes in complex commercial, contract, partnership, LLC, construction, and employment disputes.