Michael Russel Chosen as College Fellow for the American College of Civil Trial Mediators
Tue, Nov 9th, 2021 | by Miles Mediation and Arbitration | News | Social Share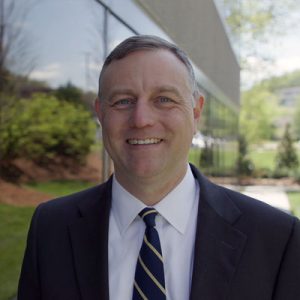 Michael Russell, Senior Neutral at Miles Mediation & Arbitration Nashville, has been chosen as a College Fellow for the American College of Civil Trial Mediators. The ACCTM conducts educational programs and publishes the American Journal of Mediation.
College Fellows are selected for this distinguished membership by invitation and chosen members have demonstrated years of working in the field at the highest level of achievement. In addition to maintaining a full-time mediation practice, Fellows regularly engage in conducting educational programs, lecturing, and authoring publications.
Michael Russell is one of only four College Fellows in the state of Tennessee. Michael has successfully mediated almost every type of civil action, including multi-plaintiff employment cases, complex business disputes, and nation-wide class actions throughout the United States.
Michael teaches alternative dispute resolution at the Belmont University College of Law and is a well-regarded speaker and writer. He has published articles in the American Journal of Trial Advocacy, the University of Memphis Law Review, the Ohio Northern University Law Review, the Seton Hall Constitutional Law Journal, and Employee Rights Quarterly. His articles have been cited by courts, scholars, and in testimony before the United States Congress. He has also lectured nationally and internationally.
ABOUT MILES MEDIATION & ARBITRATION
Miles Mediation & Arbitration is shaping the future of alternative dispute resolution (ADR) with our comprehensive professional services model that combines the expertise of our highly skilled and diverse panel of neutrals combined with an unparalleled level of client support in order to guide and empower parties to fair, timely and cost-effective resolution regardless of case size, specialization or complexity. For more information, please call 888-305-3553.