Miles Mediator Barry Howard Presenting at the M. Lee Smith Personal Injury Law Conference
Tue, Sep 7th, 2021 | by Miles Mediation and Arbitration | Events, News | Social Share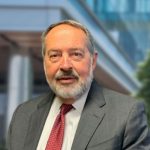 Miles mediator Barry Howard joins the M. Lee Smith Virtual Tennessee Personal Injury Law Conference as a speaker. He will be discussing "Effective Case Evaluation," a review of the objective and subjective factors that go into realistically evaluating a case for mediation and trial on Thursday, September 21st, from 2:05 pm – 3:05 pm CDT. The Virtual Tennessee Personal Injury Law Conference provides the latest developments in personal injury law, providing the latest insights from experts in the field, prominent judges, and fellow distinguished attorneys from throughout the state of Tennessee.
This two-day virtual event offers an entire year of CLE credits during this one event. Attendees can earn up to 15 hours of CLEs including 3 hours of dual professional/ethics hours. The event will be held on September 16-17, 2021.
Topics to be discussed include:
COVID-19 pandemic response
Rules of negligence
Liability
Statute of limitations
Ethics in personal injury cases
Evidence
Use of experts
Social media and ESI challenges
Case law and legislative updates
Compensatory damages: economic and non-economics
Case valuation
Litigation best practices
ABOUT MILES MEDIATION & ARBITRATION
Miles Mediation & Arbitration, headquartered in Atlanta, is an award-winning alternative dispute resolution (ADR) firm. The firm specializes in mediation, arbitration, special master and all forms of dispute management and is known for its exceptional client service and reputation of delivering successful results. The firm handles all case sizes and types, including complex, multi-party disputes in areas of business, finance, construction, medical negligence, personal injury, wrongful death, trucking, real estate, insurance coverage, fiduciary, estate and probate, and premises liability. For more information, please call 888-305-3553.