Salim Uqdah Joins the Miles Mediation & Arbitration Panel in Charlotte
Thu, Nov 10th, 2022 | by Miles Mediation and Arbitration | Press Releases | Social Share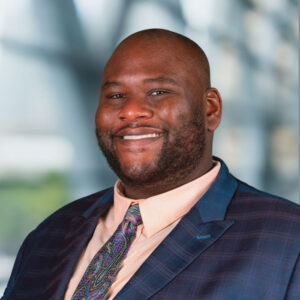 CHARLOTTE, NC, November 10, 2022  – Miles Mediation & Arbitration, the largest ADR provider in the Southeast, is pleased to announce that Salim Uqdah has joined its panel in Charlotte.
Salim combines perseverance, passion, and empathy to achieve hard-won successes, including becoming an NCDRC Certified Mediator in Superior Court & Family Financial, Clerk of Court, Special Proceedings, Estates & Guardianship. He is one of only a few Advanced Practitioners of the Association of Conflict Resolution Academy of Family Mediators in North Carolina and is also a member of the NC Association of Professional Family Mediators.  
"I'm thrilled Salim has decided to join our panel in Charlotte," says John Miles, CEO of Miles Mediation & Arbitration. "He will be a great asset to our talented Charlotte team."
Salim is a North Carolina Certified Paralegal and eDiscovery Advanced Specialist. In addition, he is a member of the Dispute Resolution Council for the North Carolina Bar Association (NCBA), an active member of its Race and Equity Committee, and Co-Chair of the Section Pro Bono Committee. He is continually building his knowledge and experience with a goal of becoming a "Swiss army knife of resolution" to help the clients he serves. 
Salim owns Uroboros Mediations, which is both a 100% Black-owned business and a National LGBT Chamber of Commerce Certified LGBTBE® business. He believes in giving back, and serves on the Board of Directors for Care Ring; Playing for Others; and the North Carolina Civil Collaborative Law Association.
Salim is looking forward to being part of the Miles team and continuing to grow and expand his dispute resolution work. "Joining Miles reinforced the power of dispute resolution as a philosophy, a calling, and a beacon of hope from the entropy that ails us," he says.
ABOUT MILES MEDIATION & ARBITRATION
Miles Mediation & Arbitration is shaping the alternative dispute resolution (ADR) industry with our comprehensive professional services model that combines the expertise of our highly skilled and diverse panel of neutrals combined with an unparalleled level of client support in order to guide and empower parties to fair, timely and cost-effective resolution regardless of case size, specialization or complexity. For more information, please call 888-305-3553.