Sasan Nematbakhsh Joins Atlanta Panel of Miles Mediation & Arbitration
Wed, Feb 8th, 2023 | by Miles Mediation and Arbitration | Press Releases | Social Share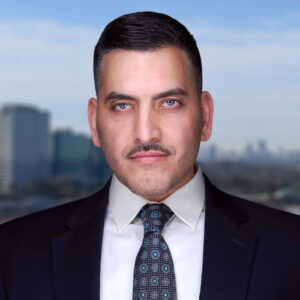 ATLANTA, GA, February 8, 2023 – Miles Mediation & Arbitration, the largest ADR provider in the Southeast, is pleased to announce that Sasan Nematbakhsh has joined its panel in Atlanta. Sasan is an accomplished mediator and arbitrator who has mediated over 2,000 lawsuits.
He is currently serving as the chair of the Dispute Resolution Section of the State Bar of Georgia Diversity, Equity, and Inclusion Committee and is the immediate past chair of the Dispute Resolution Section of the State Bar of Georgia. He has been a guest lecturer of dispute resolution classes at Georgia State University College of Law, University of Georgia School of Law, and John Marshall Law School.
"I'm excited to join Miles as the company is highly respected by judges and litigators, with a well-known high caliber panel of neutrals and a proven track record for helping parties resolve disputes," says Sasan. "I am also most eager to expand on my international peacekeeping practice."
Sasan has traveled to 25 countries and routinely provides international peacekeeping and cross-cultural alternative dispute resolution ("ADR") consulting for disputes involving parties of diverse nationalities and backgrounds. He's the managing partner of Nemat Law Firm LLC, which specializes in representing commercial landlords & tenants in landlord and tenant disputes. His experience as a commercial real estate developer enables him to resolve complex business, commercial, and real estate disputes.
ABOUT MILES MEDIATION & ARBITRATION
Miles Mediation & Arbitration is shaping the alternative dispute resolution (ADR) industry with our comprehensive professional services model that combines the expertise of our highly skilled, diverse panel of neutral with an unparalleled level of client support to guide and empower parties to fair, timely, and cost-effective resolution regardless of case size, specialization, or complexity. For more information, please call 888-305-3553 or email support@milesadr.com.