Spotlight on Tampa Mediator Jim Shea
Wed, Jun 1st, 2022 | by Miles Mediation and Arbitration | Get to Know our Neutrals | Social Share
What skillset does a top-notch mediator have? It's a combination of legal expertise and people skills. The best mediators understand litigation from all sides of the dispute and know how to find a workable solution. Jim Shea's varied experience as a trial lawyer and in-house counsel have provided him with those skills, experience and versatility to successfully mediate a broad range of disputes, no matter how difficult the parties or complex the issues.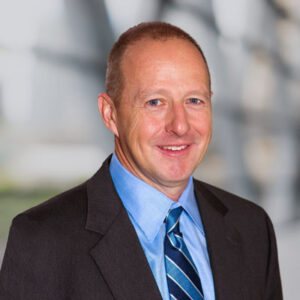 Jim Shea grew up in Foxboro Massachusetts, just outside of Boston. (And, yes he is still a Patriots fan.) He graduated from Boston College before heading to Atlanta to attend Emory Law School. After Jim earned his JD from Emory in 1990, he spent over twelve years practicing law in Atlanta, predominantly representing plaintiffs in personal injury, medical malpractice and employment actions. Some of Jim's more notable accomplishments include jury trials and successful appellate decisions in a plaintiff's wrongful death medical malpractice action and a negligent security premises liability case.
It was during a medical malpractice case in 1995 that Jim was first introduced to the benefits of this relatively new dispute resolution process called "mediation." It became immediately clear to Jim how mediation could be utilized to help parties more efficiently and effectively resolve significant legal disputes.
In 2003, Jim and his wife, with their two young sons in tow, decided to head further south to the Sunshine State to be nearer to family and enjoy life along the Gulf of Mexico. They settled in Gulf Breeze, just across the bay from Pensacola. Once in Florida, Jim started handling insurance defense and commercial litigation cases. Many of the cases were complex construction defect actions.
Jim stated, "A lot of my construction defect cases involved high-rise condominiums built on the Gulf, where the general contractor was sued by the HOA, and then the general contractor sued the design professionals and all the subcontractors, until everyone involved in the project was in the case. It was a great challenge trying to figure out what the actual problems were, which parties may have caused the problems, and the potential work and costs to fix."
As Florida courts ordered mandatory mediation in civil cases, Jim had the opportunity to represent clients in all types of first party and third-party mediations, including multi-day construction defect cases. He enjoyed the process and benefits of mediation so much that he became a Florida Supreme Court Certified Circuit Civil Mediator in 2011.
In 2014, Jim was lured to work in-house as a client's first Chief Operating Officer and General Counsel. The company performed nationwide satellite television, internet, and fiber installations for some of the world's largest telecom providers. Jim spent 9 years there, earning the titles of Chief Legal Officer and Chief Risk Officer and leading the legal, risk and HR departments. As the C-Suite individual responsible for evaluating and responding to risks, Jim handled a full range of issues — from negotiating multi-million dollar contracts, to investigating and defending individual discrimination claims, wage & hour class/collective actions, and other business disputes.
Jim: "Becoming COO and in-house counsel for a very entrepreneurial and fast-growing business gave me a tremendous education on how businesses function and the evaluation and resolution of risk. You learn to approach and evaluate risk from a very different perspective than you do as a litigator. Whether it is delicately handling and resolving a sensitive customer claim from one of your biggest partners, investigating personnel complaints or issues, or evaluating settlement of a class action, I learned to minimize risk and cost to the business while still enabling it to move forward successfully. I learned that there was a lot of gray and not a lot of absolutes. The lessons I learned from my in-house roles have been a tremendous benefit to my mediation and arbitration practice."
These days, mediation or arbitration are now Jim's preferred way to use his impressive set of legal skills. He is a Florida Supreme Court Certified Circuit Civil Mediator, Certified County Court Mediator, Florida Qualified Arbitrator and an approved Alabama Dispute Resolution Center Mediator.
What Jim loves most about mediating cases is discovering a solution that works for all the parties. His experience as a plaintiff's attorney, defense attorney, and in-house counsel has given him the rare ability for a mediator to be able to understand and relate to each party in a mediation or arbitration. As he explains, "I can understand where everyone is coming from and I really enjoy the problem-solving."
After 18 years in Pensacola, Jim and his wife are now empty-nesters and have recently relocated to St. Pete where they are enjoying being able to go to the great beaches, restaurants and breweries in the Tampa Bay area, as well as being able to go see the Lightning, Rays, Rowdies and Bucs! In addition to enjoying all that the Tampa area has to offer, Jim and his family enjoy traveling, including skiing out West.
Jim's mediation and arbitration practice focuses mainly in the areas of construction, business/contracts, employment, and insurance but based on his vast experience, Jim would be great at mediating any kind of case. If you're looking for an expert neutral to handle your next mediation or arbitration in Florida or throughout the Southeast, we highly recommend you book with Jim Shea.
ABOUT MILES MEDIATION & ARBITRATION
Miles Mediation & Arbitration is shaping the future of alternative dispute resolution (ADR) with our comprehensive professional services model that combines the expertise of our highly skilled and diverse panel of neutrals combined with an unparalleled level of client support in order to guide and empower parties to fair, timely and cost-effective resolution regardless of case size, specialization or complexity. For more information, please call 888-305-3553.