Bryan Sutlive Joins Atlanta Panel of Miles Mediation & Arbitration
Mon, Mar 20th, 2023 | by Miles Mediation and Arbitration | Press Releases | Social Share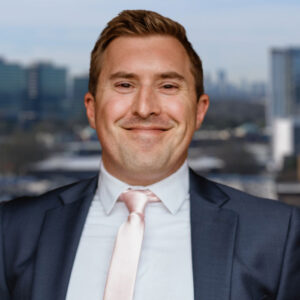 ATLANTA, GA, March 20, 2023  – Miles Mediation & Arbitration, the largest ADR provider in the Southeast, is pleased to announce that Bryan Sutlive has joined its panel in Atlanta.
Bryan is a mediator and attorney with over a decade of experience litigating personal injury, medical malpractice, business disputes, and contract disputes in state and federal courts. He is the founding partner of Sutlive Law and has represented plaintiffs in cases involving premises liability, product liability, medical malpractice, automobile wrecks, truck wrecks, breach of contract, and business disputes. He has also represented defendants in contract and business disputes and personal injury claims.
Bryan became a mediator when he realized that his true strengths and passions involve being a peacemaker and bridge builder. He utilizes his vast life and professional experiences in the mediation rooms to create deep connections that come from a place of trust and respect, which allows him to successfully negotiate and resolve even the most contentious matters.
"I joined Miles because I want to work with the best alternative dispute resolution specialists in the Southeast," says Bryan. "In addition to the outstanding facilities and top-notch support staff, Miles has a sterling reputation that draws in talented and sophisticated parties trying to resolve their disputes. I try to never be the smartest person in the room and at Miles that's easy — the wealth of talent, knowledge, and experience is unmatched in the world of alternative dispute resolution."
ABOUT MILES MEDIATION & ARBITRATION
Miles Mediation & Arbitration is shaping the alternative dispute resolution (ADR) industry with our comprehensive professional services model that combines the expertise of our highly skilled, diverse panel of neutral with an unparalleled level of client support to guide and empower parties to fair, timely, and cost-effective resolution regardless of case size, specialization, or complexity. For more information, please call 888-305-3553 or email support@milesadr.com.