What's in a Name: The Impression Your First Name Makes
Tue, Jan 10th, 2023 | by Miles Mediation and Arbitration | Article | Social Share
By Bunnie (aka Elizabeth) Todd
Ever wondered about the first impression your name makes? Do you like your name? Do you feel like it reflects the "real" you? Or do you use a different name than the one you were given at birth?
I grew up with a unique first name — Bunnie. I was born the day after Easter, and my dad thought the name was cute, and so I became Bunnie. I didn't think much about my given name until after I graduated from law school and started my first job as an attorney. One of the partners came to me and suggested that I use "Elizabeth" (my mother's middle name) instead of Bunnie. He thought it sounded more professional, and I, being a new attorney, agreed to do so. I practiced law for 30 years as Elizabeth — at least on paper. But everyone knew me as Bunnie.
The Question of Confusion
As time went on, though, the fact that I was using the name "Elizabeth Todd" professionally bothered me. I didn't feel I was being completely true to myself. There's also the question of confusion — there are at least a half a dozen other Elizabeth Todds in North Carolina, including another Elizabeth Todd who is a mediator like me, so there's a good chance I may be mixed up with someone who isn't me, and vice versa. (I'm confident I'm the only "Bunnie Todd" in North Carolina.) So recently I decided to return to my given name, Bunnie, as my professional name as well.
As a "Bunnie" who majored in psychology and organizational communications in college, it's not surprising that I've long been interested in the impressions that names can make. Read on for a closer look at how your name may affect the opinions of people around you, and how you may be influenced by the names of people you meet.
Most People Like Their First Names
It turns out that most of us like our given names. A survey conducted in October of last year found that most Americans — six in ten — say they like their first name, while another 15% say they dislike their first name. And while 63% of people go by their given first name, nearly a quarter go by a nickname for their first name. Others go by their middle name (4%); a name based on their initials (4%) or a different name entirely (5%).
The Impact Names Can Have
Regardless of whether you like your name, have you thought about the impression it makes? In other words, what does your first name say about you? A number of studies have looked at first impressions of first names.
For example, in a study published in 2018, 500 college students rated 400 names from the last 70 years. Students were asked how competent, old, or warm they thought a person was, based on his or her name. Women's names were more likely to be considered warm yet low in competence while men's names were more likely competent but not as warm.
Parents choosing a name for a new baby may like the sound of a particular name, its meaning, or select a name in honor of a family member or someone they admire. They're less likely to think about a first name impression or how that name may influence people's perception of their child as they grow up. But research shows that people's names can carry negative or positive connotations. A name may be liked or disliked and be considered "in" or outdated.
One study found that people who say they dislike their name have lower self-esteem than those who like their name. Other research has found that people with more modern-sounding names are more likely to be asked on dates than outdated names, and that people are more likely to offer help to people whose names have more positive connotations than those with negative ones. And one interesting study of unconscious bias found that police officers are less likely to issue a traffic ticket to a driver who shares their name.
Traffic tickets aside, having a unique name may also present some advantages. When you have a common name (think, "John Smith"), it can be much harder to stand out. In business, a unique, or memorable name, may help you build your personal brand and reputation more quickly than someone with a more forgettable name.
First Impressions May Not Last
With a name like Bunnie, some people may have underestimated me, but they didn't do that for long. Throughout my career as a lawyer, and now as a mediator for ten years, I focus on what I can control — the way I interact with people, the way I do my work — and not on what I can't (what people may think of me, or my name).
And if you don't love your name or worry about the impact it may have, consider that a first impression, even a fantastic or negative one, is only that — an initial impression. Once someone gets to know you, whether in a personal or professional setting, that impression may shift and even flip-flop. (Curious about the impression your name makes? Check out https://www.behindthename.com, enter your name, and click on "ratings" for how nerdy, strange, or devious people think your name is.)
I realize now that going by Elizabeth professionally for all those years was the opposite of who I am. I've always been authentically myself — what you see is what you get. But unfortunately, I was driven by other people's biases and worried about what people would think.
My advice? Don't worry about other people's biases when it comes to the name you use. My former partner may have been right — Elizabeth may have been a great name for a litigator. But I think Bunnie is a great name for a mediator.
ABOUT BUNNIE TODD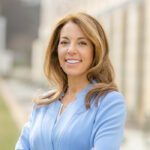 Bunnie (aka Elizabeth) Todd has more than 10 years of experience as a mediator and more than 30 years of experience litigating civil cases. Her mediation practice includes product liability cases; employment and worker's compensation matters; premises liability cases; construction defect cases; property boundary and eminent domain cases; inland marine loss and damage cases; insurance coverage disputes; catastrophic personal injury cases (including brain injury and amputations); medical malpractice cases; and large and multiparty subrogation and recovery cases.