Consider Arbitration When Mapping Out Your Resolution
Wed, May 4th, 2022 | by Miles Mediation and Arbitration | Education | Social Share
There are alternatives to taking a case to trial other than mediation. Arbitration is the process of settling a dispute through a presentation to a neutral third party or panel. The decision can be either binding or non-binding. There are some practical advantages and limitations of the arbitration process. Given how the world has evolved in the past two years — dealing with Covid and life in a pandemic — there may soon be some lasting changes to the arbitration process that might not have been anticipated before we ever had to cope with social distancing and wearing masks just to navigate in society.
The men and women who hold themselves out as neutrals eligible to preside over an arbitration or serve on a panel of neutrals to hear an arbitration are usually a very small subset of any local state bar. The arbitrators who are in most demand have some similar attributes, including a demonstrated expertise of having practiced law in a particular field for a number of years. While not necessarily the determinative factor, such experience is usually a bare minimum prerequisite for consideration to be the arbitrator by parties in litigation.
Coupled with practical experience, most preferred arbitrators have earned a reputation for having the highest ethics and sense of trustworthiness, along with a history of balanced and fair judgment. Some arbitrators have been involved in local state bar committees, served in leadership positions, been judges, or worked in different capacities within the legal community to help justify their expertise. While there is no catch-all framework to guarantee the credentials of an arbitrator, they do usually share one universal trait: most good arbitrators are excellent and effective communicators who can get along very well with all types of personalities. Most importantly, they are almost always intellectually curious.
When accidents or tragedies happen and people seek to recoup costs or recover damages, they usually hire an attorney and file suit. That suit leads to discovery in preparation for a trial in a court of law in front of a jury of peers who will sit and listen and render a verdict. Arbitration is a legal course of action that offers an alternative to that narrative and journey.
Most people do not realize that they are already bound by binding arbitration clause agreements in many of their everyday arm's length transactions. If you have ever purchased airlines tickets, booked a cruise, attended a ball game, or rocked out to your favorite band at a concert, you may have already waived your rights to a trial and been bound to the arbitration process.
Many industries serving large swaths of the public have shrewdly used the arbitration process to their advantage in lieu of exposing themselves to protracted traditional litigation where the finish line is a court of law. Instead of that uncertain process and the potential for runaway juries at trial, such industries attempt to buy their peace by including arbitration clauses with the goal of saving costs, saving time, and having finality of outcomes.
ADVANTAGES OF ARBITRATION:  Cost and Time Savings with Finality
Litigation is expensive. Attorneys charge rates by the tenth of an hour. Every conversation, email, letter, and meeting with an attorney is timed and billed accordingly. When dealing with serious or complicated matters that require experienced counsel, expert testimony, protracted investigations, extensive witness interrogation, and exhaustive discovery, litigation costs can be so prohibitive as to limit legitimate access to the legal system in our country. Arbitration is one avenue to potentially level the playing field and limit both the scope and attendant cost of protracted litigation.
Industries which employ arbitration clauses are doing so to limit their legal liability exposure. Think of a cruise ship and the sheer volume of passengers on any vacation voyage. Aside from crew, the larger ships may have upwards of 5,000 guests. Imagine, for a moment, that ship had an outbreak of some virus or got stuck in a violent storm in the middle of the ocean causing hundreds of potentially compensable injuries. Further imagine that the guests on board come from all parts of the country and all corners of the world. Finally, factor in that each vessel within a company's fleet makes 50 such unique ventures each year. As you can see, if even just 1% or 50 people per cruise were to file a lawsuit, the sheer number of lawsuits could be staggering in a given year (2,500 unique cases). Such an onslaught of costly litigation might bankrupt a single cruise company with several ships and might very well cripple the entire cruise industry. In order to help combat such unsavory potential realities, most cruise lines contain language in their sales contract pertaining to both the forum in which they may be sued or specific language that stipulates the only legal remedy is through arbitration.
Perhaps the single greatest benefit of arbitration is saving costs. As stated above, litigation is expensive. In the relatively contained world of maritime litigation, however, many of the known variables have been ascertained and litigated over and over again. Moreover, in the case of a single incident on a single cruise, rather than litigate the same type of case arising out of the exact same circumstances in fifty different jurisdictions, a single panel of arbitrators might be able to preside over all of the litigation related to a single event — whether it's one case or 50 cases. Consolidating the resources necessary to adequately evaluate the case could save countless dollars which might otherwise be allocated to litigation expenses.
Arbitrations also save time. In the example of an arbitration arising out of an incident affecting many passengers on the same cruise, an experienced panel of arbitrators will have either presided over or handled a bevy of cases in their career, so that the legal issues and fact scenarios would not be matters of first impression. Moreover, with a single arbitrator or a panel, it is not necessary to be as exhaustive in producing the background documents necessary to be admissible for presentation at arbitration like you might at trial. Why? Because arbitrators can either read the law themselves, review the facts and information, or they may already know the science, medicine, or areas of expertise which might otherwise require expert testimony.
Another advantage of arbitration is the notion of finality. Unless specifically bargained for in advance, many arbitrations are final. This means that when the arbitrator or panel renders a decision, there is no protracted appeals process, no second trial, no do-overs. That finality and peace of mind has value for high stakes litigation where appeals and other legal remedies can stretch out litigation for years as cases work their way through the appellate process.
CHALLENGES TO ARBITRATION:  Lack of Control and Emotion with Certainty
It would not necessarily be accurate to say there are disadvantages to arbitration, but the determination of whether your case would be better served in arbitration versus a court of law requires careful examination of the type of case you have and the underlying complexities. There is a strong belief that esoteric or niche areas of law lend themselves more to arbitration. For example, nursing home and medical malpractice cases often have complicated fact patterns steeped in medical causation disputes. These cases, with their attendant complex issues of specialized medicine, usually require an arbitrator with practical experience in that field. In the event an arbitrator did not practice, there is a steep learning curve that must be mastered and honed in order to earn the trust of the litigating attorneys seeking assistance in evaluating their cases.
Many litigators prefer dealing with those in the know versus the uncertainty of having someone without subject matter knowledge deciding a dispute. Parties to this kind of litigation may wish to avoid an outlier by trusting an arbitrator or panel to rule within a known ballpark of possibilities. These litigators are betting that arbitrators are less likely to be swayed by emotion or public opinion.
Experience does not mean that arbitrators or panels check their humanity or that they make rote decisions every time. Instead, much like a nurse or doctor who does not get queasy at the sight of blood and guts, experienced arbitrators have seen enough cases and scenarios that they are rarely faced with a case of first impression and, therefore, less likely to make snap judgments or make emotional decisions.
If, however, you have a case that is not par for the course — or one that is likely to inflame a jury into making an emotionally-charged decision in your favor — and you are banking on an outlier getting a runaway verdict, you may not wish to avail yourself of the arbitration process. You may wish instead to cast your lot with the court of public opinion and a jury of your peers. The hope, of course, is that a jury evaluates your case with a perspective easily swayed by emotion.
An underlying theme in arbitration is certainty. Earlier, that certainty was discussed as the notion of finality for purposes of knowing how to budget costs to the known end of a litigation journey. Similarly, with arbitration, you are buying a measure of your peace. The gamble is that extraneous distractions, tangential arguments, and red herrings won't mislead or obfuscate the goals of finding truth and resolution. Arbitrators sift through testimony and evidence with the skill and efficiency of miners looking for gold nuggets in the hills during the fabled 1849 California gold rush. They are not easily mislead by dramatic expository or ham-handed presentations. Rather, they are well-trained, active listeners focused on the hunt for relevant issues to rule upon. That kind of certainty and dedication to getting it right is an attractive bargain that resonates well with experienced trial attorneys who want to mitigate their risk.
ARBITRATION IN A POST-COVID LANDSCAPE:  What Will It Look Like?
For everyone who has used Zoom for a mediation, deposition, client meeting, or calendar call with the Court, you know that elements of virtual technology are likely going to be with us forever, going forward. One of the best memes that circulated in early 2020, as the realities of the pandemic were setting in was a simple one that stated something like:
"I guess we'll see soon see if that meeting could have been handled by an email."
As we navigate through our third year of the pandemic and adapt to the third variant of the original Covid threat, balanced with regular vaccinations and boosters, we have seen that people's tolerance and comfort level for in-person interactions waxes and wanes with the latest news. Even when one side is perfectly at peace moving forward for in-person mediations, for example, some companies have banned travel for their claims professionals for the foreseeable future. Or as elderly clients and clients with co-morbidities express their reluctance to meet in person, litigators and arbitrators are forced to adapt and pivot to accommodate such preferences. Even where everyone is comfortable, as new variants infect even the vaccinated, there are parties and litigators who have to quarantine the requisite number of days. Such delays could shut down progress if people cannot pivot to virtual capabilities.
One of the biggest adaptations in the practice of law and arbitrations has been the necessary upgrade of personal computers, tablets, and phones. While some litigators have famously held themselves out to be "old school" curmudgeons, stubbornly recalcitrant when it comes to adopting technology, those days are over. If you don't have a computer with the camera and capabilities to power or host a Zoom conference, you are a dinosaur that time is soon going to forget and you will not be relevant by mid-2022 and beyond.
For arbitrators it means taking courses to stay abreast of as many virtual platforms as the clients present a demand for. Countless hours were spent in early 2020 counseling clients, dispelling concerns, teaching classes, and conducting demonstrations of virtual technology. It was a matter of adapt and survive. Thankfully, most practicing attorneys are adept at virtual platforms.
Going forward, in arbitrations the arbitrators and panels will have to adapt their in-house technology to reflect the demand and need for adaptive technology. At Miles Mediation & Arbitration, by way of example, there are three large conference rooms with built-in Zoom technology, attached to big-screen TV's with cameras that can move and track speakers. These technological adaptations are necessary to meet the needs of clientele in a new world reality where even the best laid plans might change from one day to the next.
Arbitrations in the future may have testifying witnesses, parties, and perhaps even panel members who might have to conduct part or all of the proceedings virtually, through the use of cameras, microphones and computers. Such realities would have likely been discouraged or banned just two years ago, but from now on, these convenient and Covid-proof adaptations may be the norm going forward. An arbitrator's ability to adapt to hybrid arbitrations may well determine whether they are relevant in the future.
CONCLUSION
Arbitration is an effective tool to have on a litigator's utility belt. There are rarely any sweeping generalities you can apply to a particular case in order to quickly ascertain whether arbitration is the proper venue. The determination to direct a litigated matter down that path requires consideration of specific factors which are unique to the facts, law, and venue for an individual case. Factors such as cost and time saving coupled with finality and certainty must also be weighed. There is often some peace of mind knowing that good arbitrators have subject matter expertise in the areas they are hired to help resolve. Having some measure of control over the likely range of outcomes regarding such weighty and highly complex issues is another consideration that merits discussion when contemplating whether a ruling on high stakes litigation is better left to a jury of unknown citizens or individuals from a vetted, respected, and well-known pool of potential arbitrators.
ABOUT GREGORY J. PARENT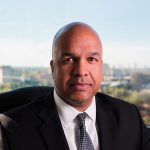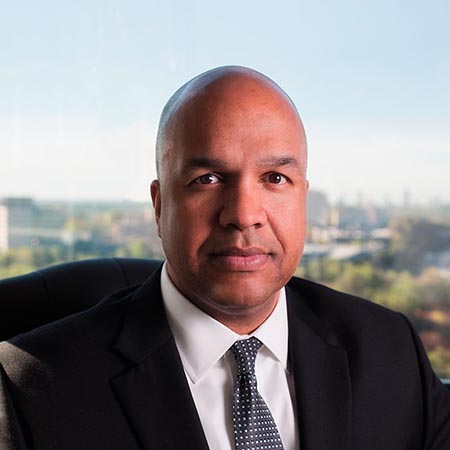 Following his graduation from the University of North Carolina at Chapel Hill, Greg spent three years working as a claim adjuster with State Farm where he handled auto claims and worked on two different national catastrophe teams. He left State Farm in 1995 and returned to Chapel Hill for law school. After graduating in 1998, Greg began his legal career doing insurance defense work with two prominent Atlanta law firms, Hawkins & Parnell (Hawkins, Parnell, Thackston & Young) and Dennis, Corry, Porter & Smith. He later transitioned into doing in-house work for both Zurich and Liberty Mutual. While working for the defense, Greg handled all types of civil litigation matters, including: automobile and trucking liability, premises liability, products liability, construction defect, toxic torts, contracts and workers compensation. More recently, Greg worked as a plaintiff's attorney, where his practice focused on bringing lawsuits on behalf of homeowners against municipalities and counties, medical malpractice, personal injury, premises, automobile liability, trucking liability and contract disputes.