Donna V. Smith Joins Tampa Panel of Miles Mediation & Arbitration
Thu, Jun 8th, 2023 | by Miles Mediation and Arbitration | Press Releases | Social Share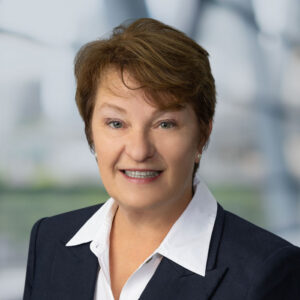 TAMPA, FL, June 8, 2023  – Miles Mediation & Arbitration, the largest ADR provider in the Southeast, is pleased to announce that Donna Smith has joined its panel in Tampa, Florida.
Donna Smith is a highly effective mediator and arbitrator who has enjoyed a 35 year-long career in the field of labor, employment, and business law.
As an attorney, Donna represented both employers and employees at highly acclaimed law firms. Her vast experience on both sides of the table uniquely impacts the dialogue between parties who are navigating solutions to resolve their disputes. As a mediator, her clients praise her demeanor, patience, and commitment to roll up her sleeves to keep working through even the most unusual challenges.
"Serving clients as a neutral is an honor. With that honor comes a huge responsibility," says Donna. "I joined Miles to provide clients with unparalleled, seamless support so that I can focus on resolving disputes with the added benefit of collaborating with neutrals of the highest caliber."
Donna has litigated a broad range of employment disputes, mediated hundreds of cases, and counseled employees and employers through the intricacies of complex business negotiations, restrictive covenants, trade secrets, business litigation, contracts, and torts. She has extensive single party and collective/class action litigation and dispute resolution experience (FLSA, COBRA, Title VII, ADEA).
Donna is certified by the Florida Supreme Court as a Circuit Civil Court Mediator. She is also a Certified Mediator, United States District Court, Middle District Florida. Donna is an active member of the Labor and Employment and ADR sections of the Florida Bar. She is also admitted to the Georgia Bar.
She is working with the Alternative Dispute Resolution section of the Florida Bar to update mediation practices unique to labor and employment mediations. When she is not serving as a mediator, Donna conducts neutral workplace investigations involving sensitive issues of discrimination, harassment, and trade secret violations. She received a B.A. from St. John's College in philosophy and mathematics with highest institutional honors and a J.D. cum laude from Tulane University School of Law.
Education
St. John's College, Annapolis, Maryland, B.A. Philosophy and Mathematics, highest institutional honors
Tulane University School of Law, J.D., cum laude
ABOUT MILES MEDIATION & ARBITRATION
Miles Mediation & Arbitration is shaping the alternative dispute resolution (ADR) industry with our comprehensive professional services model that combines the expertise of our highly skilled, diverse panel of neutral with an unparalleled level of client support to guide and empower parties to fair, timely, and cost-effective resolution regardless of case size, specialization, or complexity. For more information, please call 888-305-3553 or email support@milesadr.com.