Drafting Arbitration Clauses: An Institutional Perspective
Wed, May 3rd, 2023 | by Miles Mediation and Arbitration | Article | Social Share
Back in 2015, as a summer associate, I first encountered a vague, ambiguous dispute resolution clause which stated: "13. Any dispute or matter arising in connection with this contract shall be referred to final and binding arbitration. The arbitration shall be conducted pursuant to applicable laws." Countless non-billable hours were spent interpreting and deciphering the arbitration clause as well as the underlying contract, but to no avail. Eventually, the parties found themselves in court in year-long litigation to merely dissect the terms and conditions of referring their dispute to arbitration.
In an era of "appropriate" dispute resolution, organizations are increasingly incorporating out-of-court mechanisms in their contracts requiring concerned parties to submit any conflicts arising out of such contracts to arbitration. However, it's critical to educate attorneys, in-house counsels, and C-suite executives on the nuances of drafting arbitration clauses to help ensure their validity and resist judicial interference. A well-drafted arbitration clause can save costs, time, and the resources of parties, attorneys, the arbitral tribunal, the arbitration institution, and judicial courts. (Need help creating an arbitration clause? Miles Mediation & Arbitration has a complimentary clause generator that lets you draft an arbitration clause you can add to any contract.)
This article explores the "must-haves" in an arbitration clause that can assist parties in resolving their disputes more quickly and potentially deter expansive scopes of interpretation.
Arbitrators
Apart from parties themselves, the most integral part of an arbitration proceeding is the arbitral tribunal. Arbitrators have the authority and power to not only render the final award, but also steer parties in the direction of an amicable resolution, assist attorneys during all stages of the proceedings, and notably, dictate the timeline of the arbitration. Therefore, it is imperative that while writing arbitration clauses, attorneys take into consideration: the number of arbitrators that shall preside over the proceedings, and the expertise of such arbitrators.
When deciding on the number of arbitrators, attorneys need to anticipate disputes that may arise out of the contractual agreement between the parties. For instance, in an employment agreement between an employee and his or her employer, it is more likely that the amount in controversy will not exceed $500,000. However, in a shareholders' agreement where shareholders have made substantial investments exceeding $1,000,000, it is probable that the amount in controversy, if it arises, will equal to or exceed the investment. In the former fact pattern, it is economical and resourceful that the parties nominate one arbitrator. But, in the latter fact pattern, the interests of the parties may be better served by appointing a panel of arbitrators, each with varying capacity and expertise in corporate governance and compliance, securities, and commercial laws, respectively.
Second, in agreements concerning subject matters that require technical expertise (for example, patent licensing agreements, sale of non-fungible tokens, and construction contracts), it may be in the parties' best interests to specify the qualifications of the arbitrator(s) at the outset. An arbitrator with substantive work experience or academic qualifications in a highly industrial field may help parties save costs by comprehending the nuances and fact patterns of the conflict quickly; applying past experience to facilitate the arbitral proceedings; and rendering a final award with almost no grounds to appeal on merit.
Institutional Providers
When drafting arbitration clauses, parties have the autonomy to nominate an institutional provider, choose institutional rules that shall govern the arbitral proceedings, and appoint arbitrators from the institute's national roster. Selecting an institution in the arbitration clause itself to administer parties' arbitral proceedings is paramount because its governing rules, administrative costs, panel of arbitrators, and case management services can be instrumental in saving costs, providing structure to arbitral proceedings, and assuring quality client service.
Seat and Venue
Although often incorrectly used interchangeably, seat and venue are integral in deciding the courts that shall have jurisdiction over the arbitration proceedings and calculating logistics, respectively. In simple terms, the seat of an arbitration is the place where a court of competent jurisdiction will have supervisory powers over the arbitral proceedings, and venue is the place where the arbitral hearing, conferences, and deposition of witnesses will be conducted. To illustrate, parties may designate Tallahassee, Florida as the seat of the arbitration proceedings and Atlanta, Georgia as the venue.
That means that the arbitration will take place in Atlanta and challenges to the award, vacatur of arbitrator, or any statutory judicial interference will be sought from courts of competent jurisdiction in Tallahassee, Florida. Specifying the seat in arbitration clauses itself helps in avoiding multiple litigations, especially in situations where the parties are incorporated/located in different states and have properties (subject to enforcement) in another state. The venue, on the other hand, can assist parties in allocating costs and resources towards deposition of witnesses, travel, and lodging.
Applicable Laws
While drafting contracts and arbitration clauses, attorneys must be mindful of incorporating applicable state and/or federal laws that shall govern the subject matter of the contract. In exercising autonomy, parties have the freedom to state in their agreements that, for example, the laws of State of Georgia, or the Uniform Commercial Code shall govern any issues arising out of the contract. In doing so, parties can: appoint an arbitrator well-versed and experienced with such laws; elect an arbitral institution with its location/roster in such state; and ensure that the reliefs and remedies consequently sought are within the scope of the contract.
Confidentiality
While the very crux of an arbitration proceeding is that it is confidential, there is no harm in adopting such language in the contract. If a party defaults and violates the confidentiality of the arbitration proceedings, it gives the non-defaulting party an opportunity to remedy itself and possibly "undo" the wrong.
Discovery
In my experience, both as a counsel and a tribunal secretary, I have noticed that attorneys generally treat arbitrations as trial and engage in exhaustive discovery process, and eventually motion practice. This not only defies the arbitral process but also strips away from parties their right to a speedier and more efficient dispute resolution procedure. By limiting the number of interrogatories, requests for admissions, and requests for production, and setting a time limit (usually sixty days) to conclude discovery in the arbitration clause itself, parties can minimize costs associated with oral hearings and arbitrator's fee schedule, and efficiently expend time and resources to reach a speedy resolution.
Costs
Proportioning costs between parties in arbitrations can be difficult and particularly contentious between the parties even after conclusion of the proceedings. Sometimes, allocation of costs can be predetermined, such as, in employee-initiated employment arbitrations and consumer-initiated consumer arbitrations where the employer or organization will be responsible for costs of the proceedings except for the initial filing fee. However, in commercial and construction arbitrations, it might be beneficial for the parties to assign the division of costs in the arbitration clause itself to avoid supplemental proceedings solely to determine who pays the costs.
In conclusion, although there is no mathematical formula to draft the perfect arbitration clause incapable of challenge, keeping your arbitration clauses simple yet detailed enough to avoid obscure interpretation and unnecessary litigation can help ensure the happiness of your clients.
About Pragya Sharma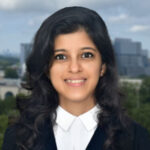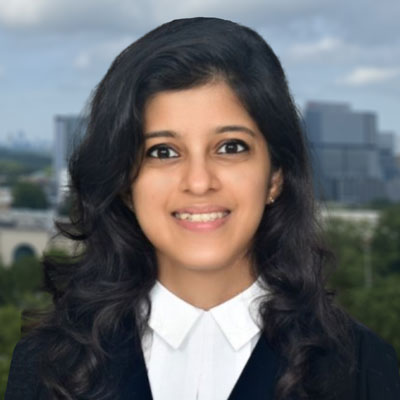 Pragya Sharma has been a practicing attorney in India since 2019. She recently received her LLM in Dispute Resolution with dual concentrations in Trial Litigation and International Arbitration from the Straus Institute for Dispute Resolution where she was also awarded a full-tuition scholarship from JAMS. Her talent and prior experience makes her the perfect fit for our Arbitration Associate. The position entails a multitude of things, but in a nutshell, she is helping to facilitate the growth of our arbitration department.