Don't Give Up Until the Jury Knocks: Post-Mediation Strategies to Get to Settlement
Thu, Feb 2nd, 2023 | by Miles Mediation and Arbitration | Article | Social Share
By Rex Smith
The primary goal of a mediation is simple. Settle the dispute among the parties. And in an ideal world, a case settles at mediation. The failure to reach an accord before the mediation's end may seem like settlement is impossible. Yet many cases settle days, weeks or even months after a mediation.
As mediators, we should always follow up on cases that failed to settle and hopefully manage to settle a significant portion of those case. Over 20 years of mediation, I've learned a number of strategies to help facilitate this. Here's a look at several post-mediation settlement strategies and how our firm used them to settle five cases — yes, five — on one memorable day.
Case 1
Strategies: Break it into Bits; Use a Mediator's Bracket
The first case involved the death of a young man in a premises liability suit. There were two defendants —Defendant A had insurance coverage of 1 million dollars and Defendant B had a primary policy of 1 million and an excess of 10 million dollars. At the mediation, the plaintiff initially wanted to settle with both parties but settled only with Defendant A for the policy limits.
The second step was getting Defendant B to settle for the underlying limit with a limited liability release for 1 million. We had multiple conversations over a period of months and came to an impasse. We suggested a mediator's bracket of 2 to 4 million, explaining that midpoints were not in play because the bracket is suggested by the mediator to see if it's even worth the time to get together. Both Plaintiff and Defendant B agreed, and a follow-up mediation was held, during which the parties settled 17 months after the original mediation for 2.7 million.
Case 2
Strategies: The Reasonably Attentive Juror After Openings; Mediator's Proposal 
In this trucking death case, the parties were several million dollars apart in terms of settlement at the mediation. The defendant, a trucking company, felt that the decedent was contributorily negligent based on a videotape of the accident. After the unsuccessful mediation, we had a discussion with only the defendant's representatives.
Note that in any mediation, the parties have known about, and studied, the case for months or years while the mediator has known about the case for moments. But the mediator can give objective feedback as what a reasonably attentive juror would think after hearing openings.
I explained to the defendants that I did not think the decedent was negligent and thought that a jury may react negatively to that defense.
After this discussion, the defendant conducted a mock trial, and the mock jury gave useful information about how it felt about the contributory negligence theory. The defendant considered this new information and then reevaluated its position.
We then had candid conversations with both attorneys about how to best proceed. After these discussions, the collective thought of the counsel was that a mediator's proposal would be the best mechanism for potential success. We drafted a mediator's proposal with counsel that included all the terms necessary for a settlement. The parties had two weeks to respond, and both responded confidentially "yes" to the proposal, and the case settled seven months after mediation.
Case 3
Strategy: Break it into Bits; Create a Work-around for a Party with an Alternative Evaluation
In this medical malpractice case, there were three defendants, all in the medical field. Defendant A had a "tower" with multiple levels of coverage that far exceeded the reasonable value of the case. Defendant B had coverage of 1 million; and defendant C had a 1 million eroding policy; as the defense costs increased, the policy limits eroded.
At mediation, the plaintiff insisted he would not settle unless all three defendants did. Defendants A and B agreed that their exposure was similar to what the plaintiff thought, but defendant C disagreed with the evaluation of what it would take to resolve the case against it — yet that defendant's coverage was eroding with the cost of defense.
After mediation, the parties discussed a simple concept: don't let people with different evaluations prevent you from doing business with people you deem to have reasonable evaluations. Plaintiff decided to make an offer of settlement to defendant C for its policy limits, but defendant C refused. Plaintiff settled with defendants A and B and is proceeding with the litigation against C.
Case 4
Strategy: Back Pocket
In this trucking personal injury case, mediation initially failed to settle because of different evaluations. We continued to have discussions post-mediation and eventually got the plaintiff to give me "back pocket" authority. That's when a party tells you can settle the case at this number, but you can't tell the other side you have the authority to settle at the number. You then try to get the other side to but the same number in your other back pocket. If they do, voila! You have the case settled. Both Parties agreed to the same back pocket number, and we settled the case.
Case 5
Strategy: Blind Charley
This case involved significant construction code violations that caused the death of a young woman and serious personal injury to one of her colleagues. At the mediation, the parties were very far apart in terms of settlement — the plaintiffs were at 18 million and the defendants, 1.25 million. The plaintiffs were demanding 10 million dollars when the mediation broke apart.
For this case, we used the "blind Charley." You go to each side and ask what the party's absolute highest, or lowest, number is, and promise not to disclose those numbers to either side but then use those figures to determine whether the case can be settled. (I call it a blind Charley because I learned it from a well know claims professional named, yes, Charley.) I've only used it rarely, but this technique can settle a case if it turns out the parties' bottom-line numbers are closer than expected.
After the mediation, I contacted the parties and asked if they would tell me, in absolute confidentiality, what they would take or pay. Plaintiffs said 6 million; defendant, 5 million. With those figures in mind, I asked for permission to disclose those figures. After some consternation, they agreed, and the case settled for 5.25 million.
Failure to settle at mediation doesn't mean a case won't settle. These are only a few of the techniques you may use to settle a case that impasses during mediation. Don't give up when this happens. You were hired to settle the case.
If it doesn't settle at mediation, keep following up with the parties on a regular basis. Be persistent. Throw out ideas. Stay engaged. You never know what technique may help you settle a case. Never give up! As I like to say, the mediation is not over until the jury knocks!
ABOUT REX SMITH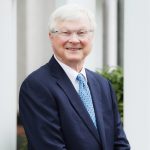 Rex Smith has handled over 3,000 mediations/arbitrations. Rex was admitted to the Georgia Bar in 1976 and practiced law for 40 years, trying more than 100 cases. He has been selected by his peers to "Best Lawyers in America", "Georgia Super Lawyers" and holds the AV® Preeminent rating, the highest possible Martindale-Hubbell Peer Review Rating. Rex has extensive experience in personal injury, construction, products liability, wrongful death, professional negligence, medical malpractice, aviation, nursing home litigation, and premises liability law.