Mediator Rusty Grant, Esq. Joins Miles Mediation
Tue, Apr 26th, 2016 | by Miles Mediation and Arbitration | News | Social Share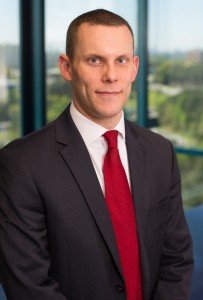 April 26, 2016
We're pleased to announce the addition of Rusty Grant, Esq. as the newest mediator at Miles and member of Team Parent. Also a partner with Cruser & Mitchell, LLP, Rusty has extensive trial experience with a focus on civil litigation, including automobile/trucking, premises liability, wrongful death and professional liability. He has been recognized as a Rising Star in
We're pleased to announce the addition of Rusty Grant, Esq. as the newest mediator at Miles and member of Team Parent. Also a partner with Cruser & Mitchell, LLP, Rusty has extensive trial experience with a focus on civil litigation, including automobile/trucking, premises liability, wrongful death and professional liability. He has been recognized as a Rising Star in
We're pleased to announce the addition of Rusty Grant, Esq. as the newest mediator at Miles and member of Team Parent. Also a partner with Cruser & Mitchell, LLP, Rusty has extensive trial experience with a focus on civil litigation, including automobile/trucking, premises liability, wrongful death and professional liability. He has been recognized as a Rising Star in the 2012, 2015 and 2016 editions of Georgia Super Lawyers, and is admitted to the State Bar of Georgia, Supreme Court of Georgia, Georgia Court of Appeals and the United States District Court for the Northern District of Georgia.
"Rusty brings energy, enthusiasm and talent to Team Parent," said John Miles. "His addition to the team allows Miles customers to select a quality mediator for any type of case. It's no wonder Team Parent has become one of the fastest growing and most successful teams at Miles."
To learn more about Rusty or to schedule a mediation, click here.