Q&A With Sally Akins, New State Bar of Georgia President
Thu, Jul 7th, 2022 | by Miles Mediation and Arbitration | Article, Get to Know our Neutrals | Social Share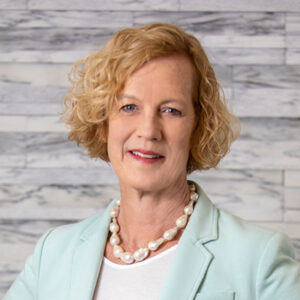 Last month, our neutral Sarah B. "Sally" Akins was sworn in as the new President of the State Bar of Georgia. She has had a long and distinguished career as an attorney. We sat down with her to learn more about her hopes and plans for her tenure.
Question: When you finished law school did you ever dream of one day becoming president of the State Bar of Georgia?
Answer: I was raised by my parents and grandparents with the directive that service to one's community and profession were paramount. Having the honor of serving as President of the State Bar of Georgia is a wonderful consequence of listening to those lessons.
Question: As a female, do you think you bring a unique perspective to being a leader in the Georgia legal community?
Answer:  Each person brings his or her own unique perspective and talents to being a leader. I'm hoping to bring my own view and experiences to the State Bar of Georgia and help the organization as we move forward.
Question: How has your professional experience as an attorney/mediator uniquely prepared you for your new role?
Answer:  As a trial lawyer for close to 30 years before starting to mediate full time, I've been in the role of advocate and problem solver. I hope that experience will serve the State Bar well. Building consensus is the top priority as a mediator, just as it will be as President of the State Bar of Georgia.
Question: How do you plan to prioritize all your many tasks as an attorney and as bar president?
Answer: It's a work in progress!  We'll see. Ask me this time next year!
ABOUT MILES MEDIATION & ARBITRATION
Miles Mediation & Arbitration is shaping the future of alternative dispute resolution (ADR) with our comprehensive professional services model that combines the expertise of our highly skilled and diverse panel of neutrals combined with an unparalleled level of client support in order to guide and empower parties to fair, timely and cost-effective resolution regardless of case size, specialization or complexity. For more information, please call 888-305-3553.