Quiet Title Actions
Thu, Sep 8th, 2022 | by Miles Mediation and Arbitration | Article | Social Share
An action to quiet title is designed to remove clouds upon the title to land and to conclusively establish that the petitioner is the owner of all the interest in land, so that the land will be marketable.
Georgia law provides two forms of quiet title actions: Conventional and Statutory. This article will address some of the more common circumstances in which a quiet title  action may be necessary, which form of quiet title to use, and certain substantive and procedural distinctions between the two.
When Is A Quiet Title Action Necessary?
One of the clouds often found when the title to real property is searched is the cloud created by the right of redemption as to property that was sold at a tax sale. Georgia law provides that after the sheriff's office auctions the property and deeds it to a buyer, the prior owner has twelve months to redeem the property by paying a redemption price calculated by statute. O.C.G.A. § 48-4-40. If the prior owner does not redeem the property within the first twelve months, then the person who purchased the property at the tax sale must take affirmative action to bar the right of redemption by giving the prior owner notice and an additional 45 days to pay the redemption price. Id.  Georgia law further provides that title in the tax sale purchaser will ripen by prescription after four years. O.C.G.A. § 48-4-48. However, even after the right of redemption has been barred, the title held by the purchaser is not sufficient for title insurance companies to insure title. The title insurance companies require the purchaser to pursue an action to quiet title.
Another scenario that is becoming somewhat more common is the theft of real property through the execution and recording of forged deeds. Such forged deeds create a cloud on the title to the property that must be removed through the quiet title process. See, e.g. Vatacs Grp., Inc. v. U. S. Bank, N.A., 292 Ga. 483, 485,738 S.E.2d 83, 85 (2013)(action to quiet title in case involving forged deed).
Quiet title actions also are necessary when "heir property" is involved. Generally speaking, heir property is land that has passed down through generations of a family without formal conveyance of title. Many parcels of land in Georgia have been occupied by successive generations of the same family, with the property still titled in the name of a long deceased ancestor. In many cases, some members of the family remain living on the property while others are scattered throughout the United States. In order to clear title for the property to be sold, it is necessary to file an action to quiet title. Cf, Hornsby v. Hunter, 262 Ga. App. 598 585 S.E.2d 900 (2003)(property in the family since 1870, with some members of the family living on and farming the land, and one heir sought to clear the title to the heir property).
Other common scenarios in which quiet title actions are necessary include resolving boundary line, encroachment, and trespass issues, See e.g., Hobbs v. Lovelady, 272 Ga. App. 111, 611 S.E.2d 661 (2005) (action to quiet title to the boundary line between adjacent properties).
Determining Which Form Of Action To Use
A conventional quiet title action is used to clear clouds caused by specific instruments in the chain of title and proceeds against specific defendants who may claim an interest in the land under those deeds. Conventional quiet title is the form of action typically used to clear title to property purchased at a tax sale. O.C.G.A. § 23-3-44 provides that proceedings quia timet may be used to remove clouds on title caused by equities of redemption following tax sales. Conventional quiet title also is normally used to cancel a forged deed. O.C.G.A. § 23-3-40 provides that the proceeding quia timet is sustained in equity for the purpose of canceling any forged or other iniquitous deed.
A statutory quiet title action pursuant to O.C.G.A. § 23-3-60 is necessary when there are unknown claimants (as in the case of heir property) or clouds on the title by virtue of some issue with the ownership of the land itself (such as boundary line issues and encroachment issues).
Jurisdiction, Venue and Procedure
Jurisdiction for actions involving title to land is vested in the Superior Courts of Georgia. Ga. Const. Art. VI, § 1V, Para. I. Thus, both conventional and statutory actions to quiet title must be filed in the Superior Court.
Venue provisions, however, differ. An action for conventional quiet title is a case in equity and must be filed in accordance with the venue provisions of the Georgia Constitution. Thus, it must be filed in the county of residence of one of the named defendants. Ga. Const. Art. VI, § 2, Para. 3; Republic Title Co. v.  Andrews, 347 Ga. App. 463, 463, 819 S.E.2d 889, 890 (2018). On the contrary, a statutory quiet title action is not only against the adverse claimants but an action in rem against the land itself. O.C.G.A. § 23-3-62 provides that it is a proceeding in rem and shall be filed in the superior court of the county in which the land is situated.
After the petition is filed, the procedural path the case takes also differs greatly between conventional and statutory actions.
In a conventional quiet title action, the named defendants are served, discovery proceeds as in any civil case, and the case ultimately is presented to the judge for a final hearing. As in other equity cases "there shall be no right to a jury trial." O.C.G.A. § 23-3-43.
The procedure for a statutory quiet title action is more complex. While appointment of a Special Master is an option in a conventional quiet title action (O.C.G.A. § 23-3-43), it is mandated in a statutory action. O.C.G.A. § 23-6-63.
Once appointed, the Special Master substantially controls the course of the case. Initially, the Special Master determines who is entitled to notice, including adjacent landowners and all adverse claimants. Known claimants must be personally served, and all "unknown claimants" are served by publication. O.C.G.A. § 23-6-65. Notably, service on claimants prior to entry of the determination of entitlement to notice by the Special Master is premature, and no responsive pleadings are required until after the Special Master orders service. Richards v. Bose, 354 Ga. App. 801, 841 S.E.2d 78 (2020).
The master exercises "complete jurisdiction" over the case to ascertain and determine the validity, nature, or extent of the petitioner's title and all other interests in the land, and to remove any particular cloud upon the title to the land. O.C.G.A. § 23-3-66. The master then makes a report of his findings to the judge of the court. Id. Unlike in a conventional quiet title case, a jury trial is available. Id.
Upon receiving the Special  Master's report or the jury verdict, the court then issues a decree to be recorded in the county real property records, and this decree binds the land affected and is conclusive upon all claimants, known or unknown. O.C.G.A. § 23-3-67.
Conclusion
An action to quiet title is required to remove clouds upon the title to land that exist due to various issues. Tax sales, forged deeds, heir property, and boundary line disputes all can cloud title to land and make it impossible to sell. It is important to know when a quiet title action is necessary, which of Georgia's quiet title actions to utilize, and the procedures for each.
Originally published in Calendar Call – GENERAL PRACTICE AND TRIAL SECTION STATE BAR OF GEORGIA, Vol. XXV
ABOUT BURKE  JOHNSON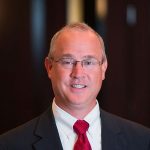 Burke Johnson has tried approximately 100 cases to verdict in courts throughout Georgia. As a mediator, Burke uses his trial experience and the insight he has gained from speaking with hundreds of jurors to identify the significant issues in cases and help the parties reach a settlement. Burke is fluent in Spanish and often mediates cases with non-English speaking Hispanic parties.