Sarah "Sally" B. Akins, Esq. Joins Miles Mediation in Savannah
Wed, Jul 20th, 2016 | by Miles Mediation and Arbitration | News | Social Share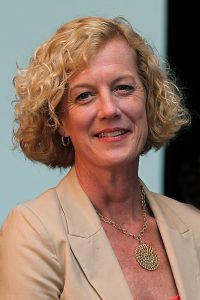 SAVANNAH, GA., July 20, 2016: Miles announced today the addition of Sarah "Sally" B. Akins to its panel as a member of Team Cohen.
Ms. Akins has mediated numerous cases over the years and will now mediate exclusively for Miles in the Savannah metro area. She is President-elect of the Georgia Defense Lawyers Association and a partner at Ellis, Painter, Ratteree & Adams in Savannah, where she has practiced since 1993.
Since serving as a judicial clerk after law school graduation, she has engaged exclusively in civil trial practice, handling cases involving premises liability, automobile and truck accidents, professional negligence (medical, legal and pharmaceutical) litigation involving counties and municipalities, including civil rights and zoning cases, insurance coverage litigation and products liability.
"I am delighted to be joining the Savannah office of Miles Mediation. To be associated with such an outstanding group of mediators, especially Danny Cohen, is truly an honor," said Ms. Akins.
Both Ms. Akins and Team Leader Danny Cohen are considered to be among the best mediators in Georgia. "When John Miles asked me to add to my team, I immediately thought of Sally Akins," said Team Leader Danny Cohen. "It is so important to surround yourself with people you know and trust. As a litigator, I knew Sally to be a zealous advocate for her clients, but I always admired how she remained civil, fair and objective, even in the throes of an adversarial situation. Those are the exact attributes that make one a great mediator," continued Mr. Cohen. "Sally has significant litigation experience, but she will remain fair, objective and sincere as she navigates parties and counsel through the mediation process. I am so delighted to have her on board, and her name further adds tremendous credibility to Miles Mediation's new Savannah office."
In addition to serving as President-elect of the Georgia Defense Lawyers Association, Ms. Akins has also served on its board since 2006. Among many awards and honors, she has been recognized as a Georgia Super Lawyer since 2010 and a Top 50 Female Georgia Super Lawyer since 2012. She has also been included in The Best Lawyers in America since 2012 and Georgia Trend's "Georgia's Legal Elite. During her three-year tenure as Editor-in-Chief of GDLA's Georgia Defense Lawyer, the publication was awarded "Best Newsletter" by the State Bar of Georgia (2013-2015).
Ms. Akins received her Juris Doctorate from Mercer University in 1990 and her Bachelor of Arts degree from the University of Florida in 1987.
To learn more about Ms. Akins or to schedule a mediation, click here.