Tanya Tate Joins Atlanta Panel of Miles Mediation & Arbitration
Wed, Feb 22nd, 2023 | by Miles Mediation and Arbitration | Press Releases | Social Share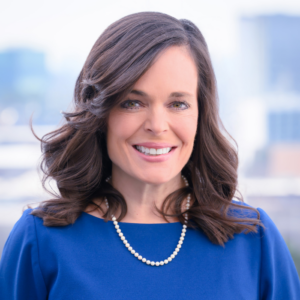 ATLANTA, GA, February 22, 2023 – Miles Mediation & Arbitration, the largest ADR provider in the Southeast, is pleased to announce that Tanya Tate has joined its panels in Atlanta and Savannah. A member of the National Academy of Distinguished Neutrals, Tanya is a seasoned and highly effective mediator, having mediated hundreds of cases in her career, the majority of them disputes involving employment law and business-related matters.
Prior to beginning her practice as a mediator and arbitrator thirteen years ago, Tanya represented both Plaintiffs and Defendants in a multitude of different cases involving employment law, restrictive covenants, trade secrets, contracts, torts, business litigation, insurance coverage, school law, premises liability, and personal injuries. Her years of experience working as a litigator representing both sides have given Tanya a unique and unbiased insight into each party's position and provided her with a broad base of knowledge from which to draw during mediation. Tanya's experience, patience, and ability to quickly spot and evaluate the most contested issues have allowed her to bring the vast majority of her cases to a successful resolution.
Tanya is also a skilled arbitrator, with significant experience serving as both a solo arbitrator and on three-arbitrator panels. Her trial experience, broad background in employment law and commercial disputes, attention to detail and thoroughness, and deep desire to reach a correct and well-reasoned decision make her an extremely effective arbitrator.
Tanya is a certified member of the Georgia Office of Dispute Resolution and has also served as a mentor to younger employment attorneys in the Atlanta Bar Association's Labor & Employment Law Mentorship Academy. She has also been an invited speaker at ADR and employment law conferences. In addition to her mediation and arbitration practice, Tanya also works as an independent investigator investigating claims of workplace harassment and discrimination, as well as alleged FLSA violations.
"I'm excited to join Miles because of its reputation for having experienced, effective neutrals, and its commitment to providing attorneys with the highest level of support during the mediation and arbitration process," says Tanya. "I'm looking forward to continuing to build and expand my mediation and arbitration practice at Miles, as well as workplace investigations, both locally and nationally."
ABOUT MILES MEDIATION & ARBITRATION
Miles Mediation & Arbitration is shaping the alternative dispute resolution (ADR) industry with our comprehensive professional services model that combines the expertise of our highly skilled, diverse panel of neutral with an unparalleled level of client support to guide and empower parties to fair, timely, and cost-effective resolution regardless of case size, specialization, or complexity. For more information, please call 888-305-3553 or email support@milesadr.com.