Tanya Tate Speaking at the NELA Georgia CLE Conference
Wed, Sep 6th, 2023 | by Miles Mediation and Arbitration | Events | Social Share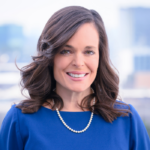 Neutral Tanya Tate joins a distinguished panel for the National Employment Lawyers Association (NELA) Georgia CLE Conference. Tanya will be providing a mediation and arbitration update in her discussion.
The event kicks off with announcements and a program overview with Ianna Richardson and Paul Sharman. Additional speakers include: Paula Frederick, General Counsel for the State Bar of Atlanta; EEOC District Director, Darrell Graham, and Regional Attorney, Marcus Keegan; Neil Weinrich, Birman Fink Van Horn; Magistrate Judge, Catherine Salinas; Julie Oinonen and Matt Billips; Amanda Farahany & Ed Buckley.
The conference will be held in the Auditorium of the State Bar of Georgia on Wednesday, Sept. 27th, 2023 and offers 6 Total CLE Hour(s):
Including 1 Ethics Hours
Including 1 Trial Hours
Including 1 Professionalism Hours
ABOUT MILES MEDIATION & ARBITRATION
Miles Mediation & Arbitration is shaping the alternative dispute resolution (ADR) industry with our comprehensive professional services model that combines the expertise of our highly skilled, diverse panel of neutral with an unparalleled level of client support to guide and empower parties to fair, timely, and cost-effective resolution regardless of case size, specialization, or complexity. For more information, please call 888-305-3553 or email support@milesadr.com.