DATE: August 22 , 2017
TIME: 12 p.m.- 1 p.m.
LOCATION: Coastal State Bar of Georgia Office
18 E. Bay St. Savannah, Georgia 31401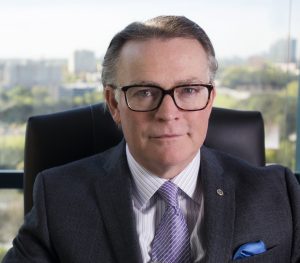 Join Team Leader/Mediator Joe Murphey for a free Lunch & Learn on mediation tips and strategies through the lens of the infamous 1978 Gator Bowl, in which Coach Woody Hayes ended his career by punching Charlie Bauman, a player of the opposing team. This CLE is approved by the State Bar of Georgia for (1) hour of regular credit, (1) hour of trial credit, and (1) hour of Professionalsim credit.
*Excerpt from Joe's presentation: 
The Fragility of a Good Professional Reputation Negotiation at mediation can be stressful, especially if the other side is acting in what you deem to be bad faith.  The combination of bad behavior from the opposition and growing client frustration and disappointment can boil over.  This is particularly true if the mediator is not effectively cooling things down.  Don't be the lawyer whose long-established and well-earned reputation is sullied by a momentary outburst.  Don't punch Charlie Bauman.  Take a deep breath.  Gather yourself together.  And make a counteroffer.*
REGISTER HERE: