Dax Lopez Joins the Miles Mediation Panel in Atlanta
Mon, May 16th, 2022 | by Miles Mediation and Arbitration | Press Releases | Social Share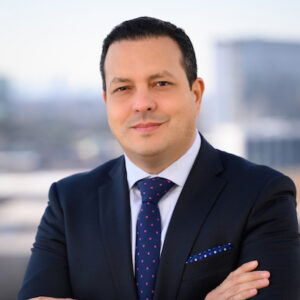 ATLANTA, GA, May 16, 2022 – Miles Mediation & Arbitration, the fastest growing ADR provider in the Southeast, is proud to announce the addition of Dax Lopez to its panel in Atlanta. Dax brings a wealth of experience as an attorney, and as a judge. He served for 11 years as a DeKalb State Court judge and was only the second Hispanic judge on a court in Georgia history. Dax handles cases involving personal injury, wrongful death, medical malpractice, products liability, and premises liability.
After law school, Dax served as the law clerk for federal judge Hector M. Laffitte in the Federal District Court for the District of Puerto Rico, before going into private practice. He next worked for several firms including Holland & Knight before serving as a DeKalb County judge from 2010-2021. Now he is a partner in the firm of DelCampo, Grayson & Lopez.
"Dax will be a wonderful addition to the Miles Mediation family of neutrals," says John Miles, CEO of Miles Mediation & Arbitration. "His judicial experience and wealth of knowledge make him a highly sought-after neutral and he will be a great asset to our busy Atlanta office."
Born in Puerto Rico, Dax is also a fluent Spanish speaker, which is a tremendous benefit for Hispanic clients. He explains, "I have found that just being bilingual has helped me put people at ease in this process. They don't know what to expect, and having someone who speaks their language and understands them culturally has helped me facilitate and resolve cases that may not have otherwise been resolved because of language barriers." What Dax loves about mediation is giving the parties themselves a voice in their own destiny. In litigation, a jury or judge might control the outcome. When you mediate, the parties control the outcome.
When asked why he joined Miles Dax shared, "Miles Mediation has always had a strong reputation for excellence. Professionalism used Miles several times after I left the bench to mediate my personal matters with my clients. And I just noticed that the customer service was just the best in town. And so when I was looking to start a mediation practice, I could think of no better place than Miles Mediation."
ABOUT MILES MEDIATION & ARBITRATION
Miles Mediation & Arbitration is shaping the future of alternative dispute resolution (ADR) with our comprehensive professional services model that combines the expertise of our highly skilled and diverse panel of neutrals combined with an unparalleled level of client support in order to guide and empower parties to fair, timely and cost-effective resolution regardless of case size, specialization or complexity. For more information, please call 888-305-3553.