Getting to Know Jacksonville Mediator Blane McCarthy
Mon, Nov 29th, 2021 | by Miles Mediation and Arbitration | Get to Know our Neutrals | Social Share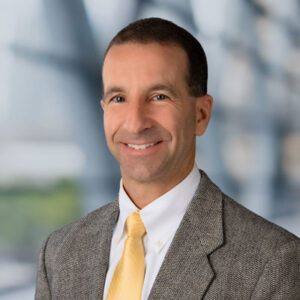 Blane McCarthy is a Certified Circuit Mediator, and helps bring peaceful resolutions to disputes in a way that is quick, professional, and cost-effective. He has mediated a wide variety of legal issues, including Personal Injury, Commercial, Probate, Foreclosure, Consumer, Nursing Home, Insurance, Homeowner Association disputes, and Collections cases.
What is your law background and area of mediation focus?
From 1995-2021, I handled Plaintiff's personal injury cases and have been a Florida Bar Board Certified Specialist in Civil Trial Law since the year 2010. I can lawfully claim to be an "expert" in handling personal injury cases.
In the year 2000, I expanded my law practice by also becoming a Certified Circuit mediator. I have served in a variety of cases and feel comfortable mediating most Civil court matters.
I am now transitioning away from representing clients. My full-time mediation practice will focus on civil cases, primarily those involving personal injury. I know the laws, tactics, strategies, nuances, and jury trials of personal injury cases.  As a full-time mediator, I offer my experience and expertise to help both sides in a personal injury case intelligently evaluate their strengths and weaknesses, so they can wisely consider available settlement options.
What are you most proud of regarding your career?
I strive to be reasonable and respectful, which allowed me to enjoy good, productive working relationships with most opposing counsel. I have bolstered collegiality among lawyers during my eleven years of service on the Jacksonville Bar Association's Board of Governors, which will culminate in my Presidency in 2023-2024. I believe that most lawyers who know me, like me and trust me.
I am also proud to have met The Florida Bar's aspirational goal of providing pro bono legal service to the public. For over twenty years, I have directed the Christian Legal Society's Pro Bono Project partnership with the City Rescue Mission, providing its residents with legal clinic services through a wonderful team of volunteer attorneys. I was honored to receive The Florida Bar President's Pro Bono Service Award for the Fourth Judicial Circuit in 2015.
Why did you become a Neutral?
I became a certified mediator in the year 2000 because I saw how parties often need help resolving their disputes. Lawyers advocate for their clients. Judges and juries impose results.  The mediator's neutral role is entirely different.  I bring training and an outsider's perspective to help all parties evaluate their settlement options and make informed decisions.
What is the value of ADR?
The value of mediation is often closure. Many cases resolve at mediation, so for those parties, the mediation conference is their "day in court". They can tell their story, be heard, and evaluate their options.  In a trial, someone else decides their fate.  I love helping parties make informed decisions while they still have control over their cases.
What is your conflict resolution style/ approach?
While maintaining my neutrality and parties' self-determination, I use an evaluative approach to mediation. Parties don't need carrier pigeons. My "outsider's perspective" helps mediation parties get a different view of their case.  I see it as would a juror, not influenced by personal involvement, fiduciary duties, or case familiarity.  My assessment of strengths and weaknesses often enlightens parties to positive and negative aspects of their cases that they may not have seen given their "insider's perspective".
How would your mediation clients describe you?
To help me improve my mediation skills, I intentionally seek feedback from the lawyers for whom I have mediated. They generally describe me as well-prepared, a clear communicator, attentive, creative, efficient, a quick-learner, trustworthy, personable, and effective.
What is your goal for cases you mediate?
A mediator should not force a settlement, but rather should empower parties and counsel to make wise, informed decisions. That is my primary goal and chief responsibility. Most often, settlement is the wisest decision, so the vast majority of cases I mediate settle.  If the parties genuinely wish to settle, I will use all of my skills and energy to help them reach an agreement. Yet, I recognize that not every case is ripe for settlement, not every "final offer/demand" is worthy of acceptance, and not every mediation is pursued to resolve the case.  I will not impose a settlement agenda on parties who do not desire such.  Instead, I will share information, insights, and perspectives to enable parties and counsel to thoroughly consider their options and choose well.
What is your goal for the lawyers in the cases you mediate?
I want to inspire clients to sing their lawyer's praises. To that end, I personally call the lawyers before Mediation to discuss "client issues" and ways I can be most helpful. During mediation, I portray the lawyers favorably, help them deliver what their clients want, and attribute success to the lawyer's hard work and skill. If I have a concern with a lawyer's case assessment or strategy, I will voice such discretely, often out of the client's presence.  Every lawyer wants to look good in front of his/her client.  I intentionally advance that goal in each mediation I conduct.
How do you use your spare time?
I love being with my family. I married Jennifer in 1994 and together we have three sons – Jonah, Andrew, and James. We homeschool and I have the privilege of being the science teacher, conducting early morning classes before my workday starts.  I love being a dad and a husband and I gladly choose to spend my free time enjoying the most important people in my life.
I am also very active in San Jose Baptist Church, where I serve as an ordained deacon, as an adult Bible study teacher, and as its Director of Adult Ministries (since 2004).
What is your favorite book? Why?
The Bible, hands down.  It is history's best seller for a reason.  Its text is living and active, life-changing, and eternity-establishing.  The Bible guides my pursuit of abundant, purposeful, Christlike living.  Plus, it endorses my work as a mediator. (See, for example, Matthew 5:9.)
To learn more about Blane McCarthy or to view his online calendar, click here.