Great Negotiators Know When to Fold
Thu, Jun 3rd, 2021 | by Miles Mediation and Arbitration | Article | Social Share
James Baker is widely regarded as one of the best negotiators in American history.  A Texas lawyer, Baker leveraged his friendship with a young George H. W. Bush to positions as White House Chief of Staff, Treasury Secretary, and Secretary of State.
His reputation as a deal maker in Washington is legendary.  One of his most significant negotiations involved the United States' first free trade agreement with Canada, an deal upon which NAFTA would later be based.  The deal, however, almost fell apart.
The U.S. and Canada had long hoped to reach a comprehensive free trade agreement, but the deal had remained elusive.  President Reagan asked Baker to take the lead in negotiations, and after multiple rounds of talks, a deal was within reach.  However, there remained one sticking point.
The Canadians held out for a dispute resolution process as part of the final agreement.  The U.S. viewed this as a compromise of their sovereignty and refused to agree.  In the end, Baker reluctantly caved on the issue.  In a recently published biography, The Man Who Ran Washington: The Life and Times of James A. Baker, III, the authors recount this exchange between Baker and Canadian Prime Minister Brian Mulroney:
"Well, I'll tell you Jim, if that's the case I'm going to call President Reagan," Mulroney said. "He's at Camp David and I just have one question to ask him."
"What's that?"
"I'm going to say, 'Now Ron, how is it that the United States can agree to a nuclear reduction deal with their worst enemy, the Soviet Union, and they can't agree to a free trade agreement with their best friend, the Canadians?'"
Baker did not like the sound of that. "Prime Minister, can you give me twenty minutes?"
"Sure."
Finally, at 9 p.m., Baker burst into the office where [the Canadian negotiator] had been waiting and tossed a piece of paper on the table.
"All right," he said, "you can have your goddamn dispute settlement mechanism."
Baker had caved.  One of America's great negotiators had capitulated.  Here's the thing.  Few remember that Baker folded.  Rather, history remembers Baker as the guy who got the deal when previous American negotiators had failed.
In mediations, we often see lawyers and clients draw lines in the sand over collateral issues.  When that happens, it's important to ask ourselves, "Is this important enough to blow up the whole deal?"  It's usually not.
Let's take a lesson from James Baker.  Before you lose a deal, make sure the issue is a hill you're willing to die on.
ABOUT MICHAEL RUSSELL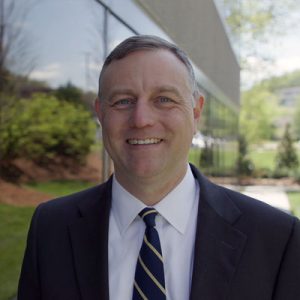 Michael Russell is a Nashville-based mediator and arbitrator. He is a member of the National Academy of Distinguished Neutrals. Michael has been listed in Best Lawyers in America, Mid-South Super Lawyers, Top 100 Lawyers in Tennessee, and Top 50 Lawyers in Nashville.  He is rated "AV Preeminent" by Martindale Hubbell and is a two-time recipient of Best Lawyers' "Nashville Lawyer of the Year" Award.