How Important Is The Mediation To Your Client?
Fri, May 28th, 2021 | by Miles Mediation and Arbitration | Article | Social Share
If you have lived through a mediation with me, you know that I have some canned opening remarks I make at the beginning of the process.  I talk about my role as a neutral.  I talk about confidentiality.  I talk about the importance of compromise.  Like any lawyer worth their salt, I also talk about myself.  A good friend recently asked, "How can you do that every day?"  It would drive him crazy, he said.
I have given my initial mediator's monologue well over a thousand times.  Do I get tired of it? Yes.  Do the lawyers get a little tired of it too?  Probably, if they were honest with me.  Will I stop doing it?  Absolutely not.
I've explained the process of mediation, its benefits, its confidentiality rules, and the importance of compromise so often I could recite it in my sleep.  Lawyers have heard it from me to the point they can recite it themselves.  The parties, however, may be hearing it for the first time.
I recently taught an alternative dispute resolution course at the Belmont University College of Law in Nashville.  During one class, I asked Greg Parent to be my guest speaker.  Greg is a fantastic mediator in Atlanta.  He is also a tremendously charismatic speaker.  A significant part of Greg's practice is mediating catastrophic injury cases.
During his talk, Greg looked out over my class of third year law students and said, "Don't ever let mediation become routine.  In every mediation, that day may be one of the most important days in someone's life."
That's true.  As a lawyer, I often forgot that.  As a mediator, I try to remember.  That's why I say the same thing every day.  I'm a neutral third party.  This mediation is confidential.  You can be candid with me because a judge and jury will never hear what we talk about.  I want to hear what you have to say. If we have a settlement, it will require you to compromise. There is no shame in compromise.  A mediated settlement is better than the alternative.
When I was an advocate, I complained about mediators who said the same thing over and over.  The truth, however, is that I was often complacent. I sometimes didn't adequately prepare my client for the mediation.  I sometimes assumed my client knew more about the process than they actually did.  I didn't stop to consider how important this case was to my client.  It may have involved their life, their job, their livelihood, their business, or their financial stability.
Mediation has become so routine for many of us, we too often forget that it's not just another day for our clients.  At the beginning of every mediation, let's stop and consider how important the day is to the people in each room.
ABOUT MICHAEL RUSSELL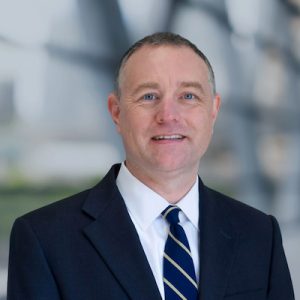 Michael Russell is a Nashville-based mediator and arbitrator. He is a member of the National Academy of Distinguished Neutrals. Michael has been listed in Best Lawyers in America, Mid-South Super Lawyers, Top 100 Lawyers in Tennessee, and Top 50 Lawyers in Nashville.  He is rated "AV Preeminent" by Martindale Hubbell and is a two-time recipient of Best Lawyers' "Nashville Lawyer of the Year" Award.